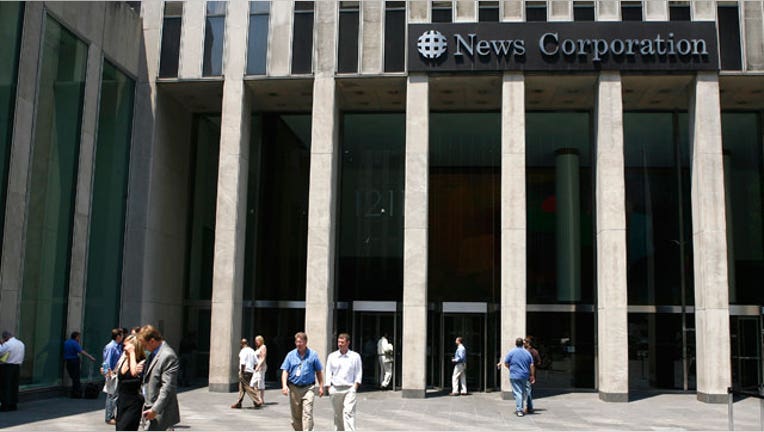 News Corp. (NASDAQ:NWSA) said Tuesday that it is discussing plans to split into two separate companies, with potentially one focusing on its publishing groups and the other on its entertainment and television outlets.
In a brief statement, the media conglomerate said it is "considering a restructuring to separate its business into two distinct publicly traded companies."
The split could break apart its film and television businesses, which includes the FOX Business Network, the FOX broadcast network and 20th Century Fox film studio, from its publishing groups, including The Wall Street Journal, the Times of London, its newspaper in Australia and its HarperCollins book publishing group.
The Wall Street Journal first reported the possible breakup late Monday night. Shares of News Corp. are rallying more than 6% to multi-year highs on the news. The Journal later reported that the board will consider the move tomorrow and that a decision could be announced by Thursday.
The independent companies would both reportedly be operated by the Murdoch family, sources close to the matter told the Journal, though the publishing group would be much smaller than the entertainment business.
News Corp. continues to reel from a hacking scandal in the U.K. as communications regulators review the case and determine whether BskyB, which is 39% owned by News Corp., will be able to hold onto its broadcasting license.
"The stock was punished because of News of the World, but it's a small part of the business and causing a lot of anxiety among investors," said Morningstar analyst Michael Corty, who covers entertainment stocks including News Corp. "Splitting the company is probably the best solution."
The breakup would answer calls from investors who have long urged the company's management to better manage capital allocation through buybacks and restructuring.
News Corp. launched a buyback last year and doubled the program to $10 billion in May following a better-than-expected 47% rise in third-quarter profit.
"I think it's a positive step that Murdoch is listening to what shareholders want," Corty said. "It's a sign that maybe going forward the management team will be a little more receptive to what their investors think."
The restructuring may also help News Corp. gain the trust back from U.K. regulators and open the door to have its untainted entertainment business scoop up British Sky Broadcasting (BskyB).
The New York-based media giant had launched a bid to acquire the remaining 60% in the broadcasting company but pulled the takeover bid following the News International scandal.
In May, a U.K. committee concluded that Murdoch is "not a fit person to exercise the stewardship of a major international company," which then emerged speculation that media regulator Ofcom would force News Corp. to sell or cut its 40% stake in Bskyb.
"I always thought they'd come back to try to get BSkyB at some point," Corty said. "As a separate company, it would make it easier."
As for the publishing unit operating on its own, Corty said the business has value, but still has an uphill battle.
"Demand for entertainment keeps growing, but there's not much pricing power in publishing," he said.
While Corty said he doesn't think the publishing operations will be effected, its market value will be contingent on how successful the company will be at charging people to read its online content, he said.
Media companies, including the Wall Street Journal and The New York Times (NYSE:NYT) have within the last few years explored pay walls on online content, providing publications with online subscription revenues rather than just advertising, which has slowed over the last few years.
News Corp.'s Dow Jones said last week that it would eliminate 15 editorial jobs and close the print version of its SmartMoney magazine, which has experienced three straight quarters of revenue declines, and focus on bolstering its online presence.
News Corp. also said last week that it offered about $2 billion to buy a 50% stake in Consolidated Media Holdings to strengthen its presence in Australia's pay-TV arena as it continues to restructure its traditional print business there.
That bid represents News Corp.'s largest investment in pay-TV since its proposal to buy out British Sky Broadcasting collapsed last year.