News Corp. Board Stands By Murdoch After U.K. Report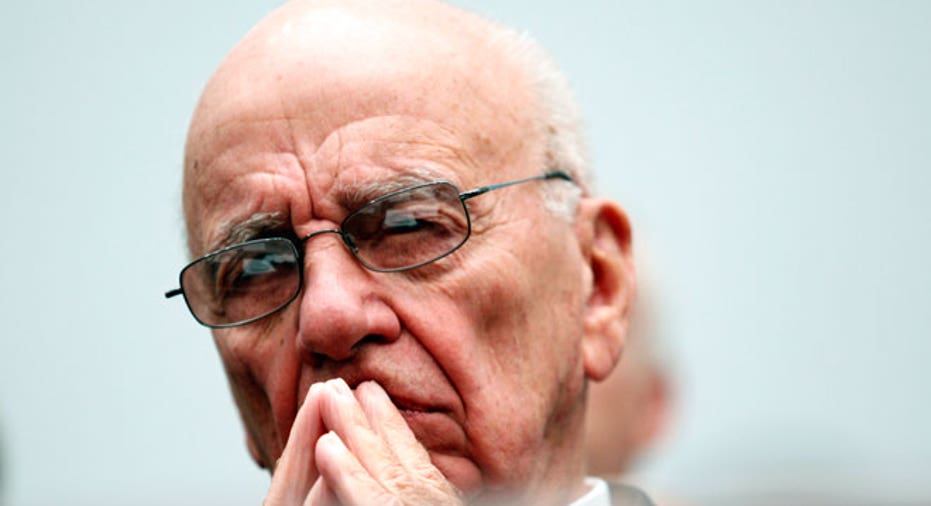 Just a day after a British panel slammed News Corp. (NASDAQ:NWSA) and CEO Rupert Murdoch over the U.K. hacking scandal, the company's board of directors reaffirmed its support for the 81-year-old media magnate.
In a statement released Wednesday afternoon, the board said it has "full confidence" in  Murdoch's "fitness and support for his continuing to lead" the company into the future.
The board cited Murdoch's "vision and leadership in building" News Corp., "his ongoing performance as chairman and CEO and his demonstrated resolve" to fix the mistakes spelled out by the British parliamentary panel.
The vote of confidence comes in response to a critical report issued on Tuesday that blasted Murdoch and accused New York-based News Corp. of "willful blindness" in its handling of the hacking scandal at News International.
The U.K. report, which was narrowly approved by a party-line vote, said Murdoch is "not a fit person to exercise the stewardship of a major international company."
News Corp., which is the parent of FOX Business as well as The Wall Street Journal, acknowledged on Tuesday that "hard truths have emerged" from the U.K. report, including that its response was "too slow and too defensive."
The media giant also said it "regrets" the committee's "analysis of the factual record was followed by" commentary that was "unjustified and highly partisan."
Shares of News Corp. were recently trading up 0.51% to $19.90. They have rallied about 11% so far this year.