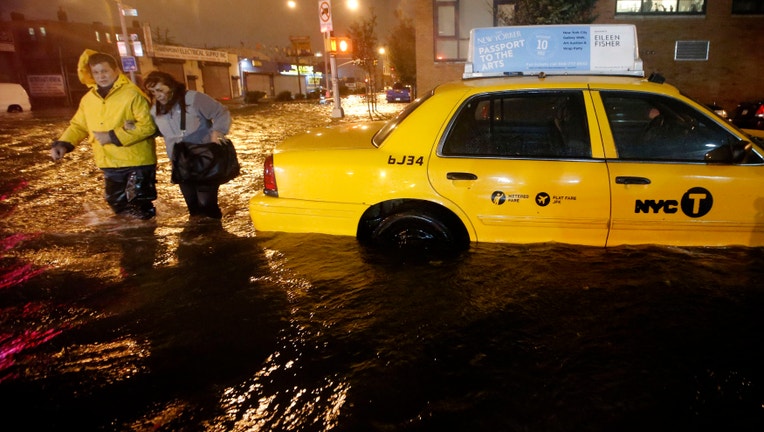 Supertstorm Sandy devastated many coastal neighborhoods of New York City last year and left thousands of residents unable to return home for months—or at all. But despite its strength, the long-lasting impact of the storm on real estate was minor.
Home and rental units were destroyed or deemed inhabitable in all five boroughs after the storm touched down on Oct. 29 and brought massive flooding and winds that shutdown much of the city's public transportation system for nearly a week and causing what Con Edison reported to be the largest power outage in its history throughout lower Manhattan.
Overall, the storm caused $42 billion in damages across New York state, with $19 billion in New York City alone. An estimated 305,000 homes were destroyed and hundreds of New Yorkers are still displaced one year later, according to the Department of Housing and Urban Development.
Adam Leitman Bailey, real estate attorney and author of Finding the Uncommon Deal, represents more than 1,500 units across the five boroughs and along the water, and says one year later, nearly 80% of homes and rental units are nearly back to where they were pre-Sandy.
"Many are in the process of getting repaired and some are still not done," he says.
The storm's devastation didn't impact real estate interest in  any of the boroughs, he says.
"Sandy brought some good news in Manhattan, showing some areas could withstand it," he says. "The Upper East Side fared well, but a lot of the buildings were out for months in lower Manhattan, along the water, so people decided to move to another place. No one is forgetting Sandy, but it's not impacting choices in purchasing."
Carl Newhaus, broker at Staten Island's Newhaus Realty, agreed that despite the devastation seen across the island, many residents are choosing to rebuild rather than relocate.
"People who are considering leaving may have done so anyway and are using this as an opportunity to do so," he says. "The storm only affected the coastline, just about 1% of the real estate."
Buyers have continued to show interest in the city and Newhaus says the selling market has gained some strength, but buyers are opting to consider locations away from flood zones as values in those areas are down between 2% and 5%, he says.
"It's fresh in their minds, so there are less buyers above [Hylan] Boulevard, which was impacted by Sandy," he says.
Leitman Bailey says fewer sales have been taking place across the Rockaways in Queens and in Brooklyn as far as long-term housing is concerned. But in New York City, sales and rents are "through the roof" even in newly- mapped flood zones in lower Manhattan.
"For sales there is a 20%-to-30% increase, depending on where you are, and for rents it is between 10% and 15% of an increase," he says. "New York City is breaking records; my tenants are paying crazy prices."