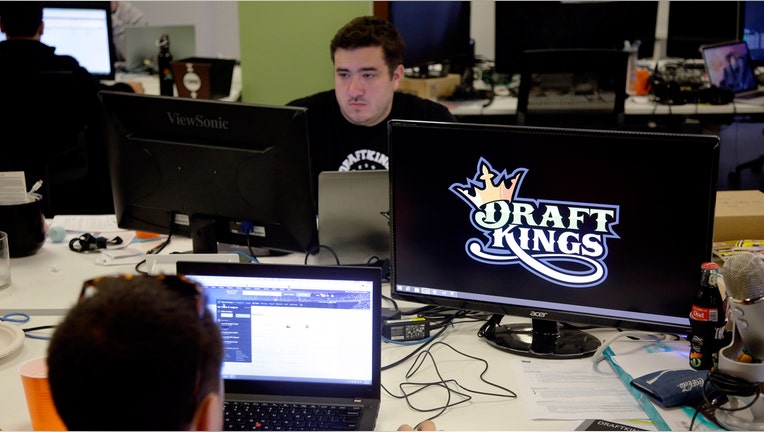 New York's attorney general on Tuesday opened an inquiry into real-money fantasy sports companies DraftKings and FanDuel after reports that an employee may have used inside information to win $350,000 in a fantasy football contest.
New York Attorney General Eric Schneiderman sent letters to the two big players in fantasy sports, saying that the allegations raise legal questions about the fairness, transparency and security of the companies, according to copies of the letters provided by his office.
The letters ask for the names of employees who compile data on athletes as well as daily fantasy players, whether access to the data is limited, and other information.
The letters also ask about policies prohibiting or restricting employees and others associated from playing daily fantasy sports, and ask for details about employees who may have used data to gain an advantage in playing daily fantasy sports. They request replies by Oct. 15.
The inquiry comes after an employee at DraftKings won $350,000 from a $25 entry in an American football contest on the rival FanDuel site.
The news led to a firestorm of criticism as employees are seen as gaining a potential edge by seeing how some of the best-performing participants behave before the information becomes public.
A spokeswoman for DraftKings said the company would cooperate with Schneiderman's inquiry. FanDuel did not immediately respond to requests for comment.
On Monday, the companies said in a joint statement that they had temporarily banned employees from playing daily fantasy sports until they come up with a more detailed policy on the issue.
The companies also have said there is no evidence the employee who won the $350,000 did anything wrong.
FanDuel and DraftKings, two privately owned industry leaders, are both valued at more than $1 billion.
(Reporting by Karen Freifeld; Additional reporting by Liana Baker; Editing by Lisa Shumaker)