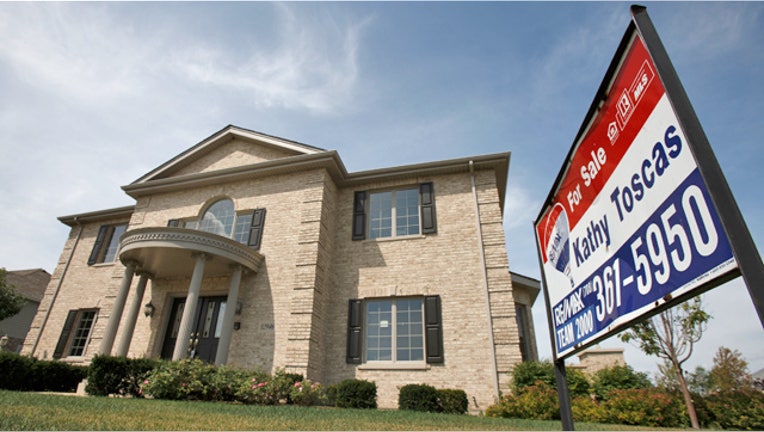 It's a question that has faced homebuyers for decades: which is better, a new or existing home?
And what's right for you comes down to preference.
Rewind just a few years and builders were developing new homes at record speeds, giving more homebuyers an opportunity to move into a brand new home. New home construction came to a screeching halt during the Great Recession and builders in some markets are still only erecting a handful of spec houses to show potential buyers. This trend is forcing house hunters to be a little more of a visionary when looking at soon-to-be-constructed homes.
When it comes to buying an existing home, it's easier for buyers to get a sense of the home and surrounding area.
"You get to see how mature the neighborhood is," says Danielle Coats, a Redfin real estate agent in Atlanta.
With newly-constructed communities the trees will just be planted, the landscape immature and the neighborhood just starting to fill out. There's also construction to contend with, especially if you are buying in phase one of a multi-phase project.
With many new homes, buyers get to choose the floors, counter tops and finishes, but  Jessica Riffle Edwards, a real estate agent at Coldwell Banker Sea Coast Advantage, says choice will be limited based on home price. The builders usually offer standard packages, she says, so if you want something custom, you'll have to buy a lot and build it yourself, which can be expensive.
New homes may not appeal to buyers that like to be unique or want a house with character and history. Homes in new communities tend to look similar in design, size and shape. With an existing home you can find one that is unique, especially if it's in an older neighborhood, but it also means costs to redecorate or deal with any existing problems.
There are advantages to buying a new home versus an existing one. With a new home, the chances of dealing with leaky faucets, broken boilers and cracked foundations are reduced. And you'll also likely get a warranty for a year or two to cover any problems that may crop up. Builders may even be able to throw in perks like an appliance package or be willing to cover closing costs if you forgo on some upgrades, says Coats.  Not to mention that new homes are current with all the codes and often have green features that can save you money down the road.  "Having the current building code standards is something positive," says Riffle Edwards. "If you buy a house that is 20 years old it's not built to the codes of today."
While greening a house can save you a lot of money on energy bills, upgrading an existing home is pricey. "A lot of builders are now building energy-efficient homes," says Riffle Edwards. "It can save you a ton of money year over year." Not to mention it will be an attractive selling point down the road.