New Technology Offers Moms More Mobility During Labor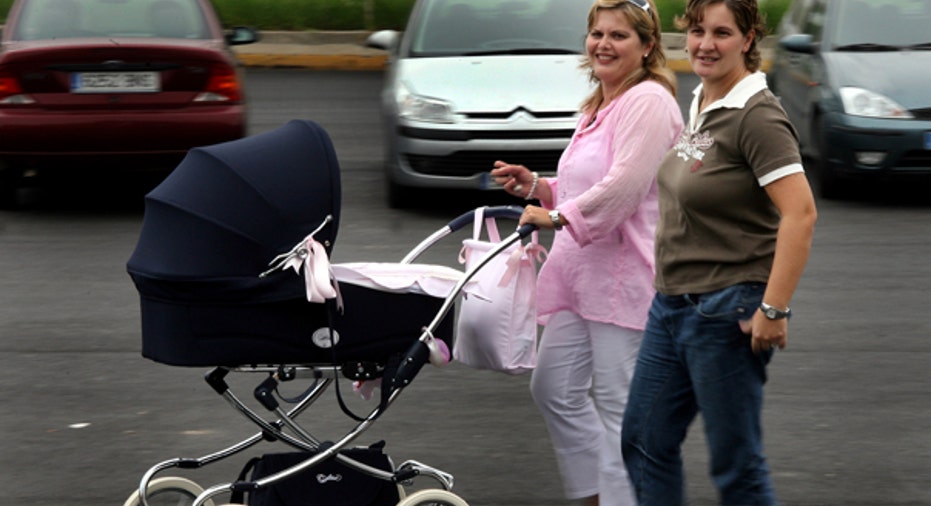 Expecting mothers may get more mobility in the labor room thanks to new technology from GE Healthcare.
For years women have been required to lie down or stay close to their bed posts during labor in order to monitor both babys and their heart rates. For alternative birthing procedures, like in water, patients either stop monitoring while entering the pool or skipped it altogether.
But new wireless technology from GE Healthcare is aiming to change all that, giving women the freedom to walk around or give birth in alternative ways while both heart rates are still continuously monitored.
Moms want freedom and options in labor, says Carrie Eglinton Manner, maternal infant care general manager for GE Healthcare, based in Waukesha, Wisc. Walking around and laboring in water reduces the duration of labor and reduces the need for drugs during labor.
With GE Healthcares Mini Telemetry, which works with the companys existing Corometrics 1 monitors already found in hospitals across country, moms will be able to wander away from their bed for up to 500 meters, according to Eglinton Manner.
Moms will also be able to labor in water since the wireless transducers that send signals back to the heart rate monitor are waterproof. According to Eglinton Manner, the transducers that are strapped to the mom can stay on during the entire birthing process, eliminating the sometimes tedious process of placing the transducers in the right position on the belly. The system can also be used when transporting mothers to other departments in a hospital with a line of sight to antenna range of 1,640 feet.
The Mini Telemetry has already received FDA clearance and GE Healthcare has received its first order from an unnamed hospital.
All of the clinical studies say the ability to move during labor has the potential to shorten the length of the first stage of labor up to an hour, says Eglinton Manner. Whats more, she says the added mobility will make moms more comfortable during labor and can reduce the need for drugs. Eglinton Manner adds that as more moms are asking for better birthing options, hospitals are looking for ways to meet the demands.
Charlene Green, RNC and a sales specialist at GE, says there has recently been a shift away from moms laboring on their backs. More movement quickens the labor process, says Green. Its simple gravity. The baby is heading in one direction and its a lot easy to head in that direction standing up.
While alternative birthing has been around for years, Eglinton Manner says the wireless technology from the likes of GE is just coming onto the scene thanks to innovations that provide good quality signal at a far distance. Since the monitors are looking for very subtle changes in the heart rate and uterine activity, the challenge was getting a quality signal that could compete with all the other wireless technology in a hospital.
According to Eglinton Manner, the trend in birthing technology is moving toward smaller and simpler units that are less noticeable for patients. Were always interested in how to better accommodate patients and caregivers.