New Study Sheds Light on Autism Prevalence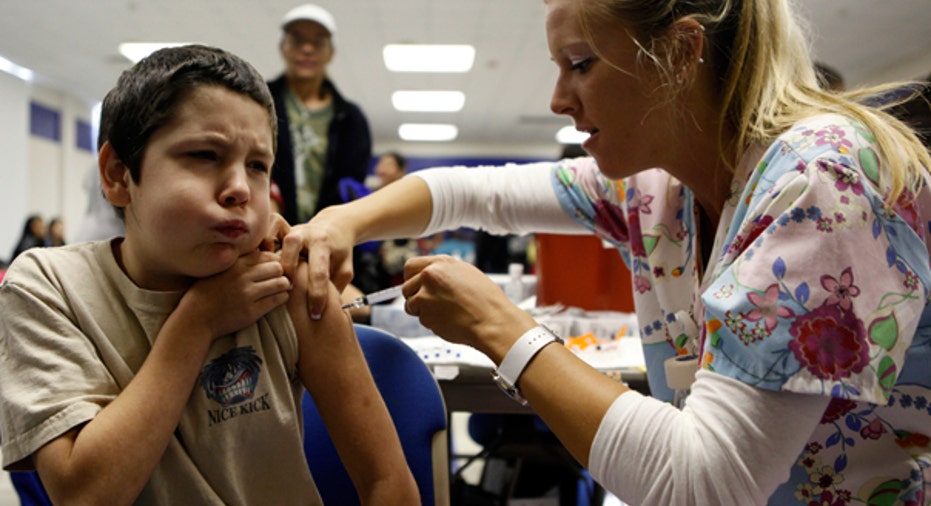 Autism prevalence worldwide may be higher than originally thought by experts, according to a recent study which underscores the need for better detection, assessment and services.
In a recent study of autism prevalence using a total population sample, an international team of investigators from the U.S., South Korea and Canada estimated the prevalence of autism spectrum disorders (ASD) in South Korea to be 2.64%, approximately one in 38 children.
These numbers exceed the current Center for Disease Control (CDC) statistics indicating one in 110 children in the United States are diagnosed with autism, a complex neurological disorder that inhibits a person's ability to communicate and develop social relationships and often presents with behavioral and medical challenges. The CDC, which also reports that one in 70 boys receive an autism diagnosis, has termed the disorder a national public health crisis with causes and a cure unknown.
Experts involved in the current study, which was funded by Autism Speaks, emphasize the findings do not suggest that Koreans have more autism than any other population in the world, but rather that autism is more common than previously thought. If researchers look carefully, especially in previously under-studied, non-clinical populations, they may find more children with ASD.
In fact, the current study found more than two-thirds of ASD cases in the mainstream school population are unrecognized and untreated. According to Dr. Geraldine Dawson, Autism Speaks chief science officer, this finding suggests that the disorder is under diagnosed and under reported and that rigorous screening and comprehensive population studies are necessary to produce accurate estimates.
Dollars and Cents
The findings give heightened importance to the financial realities associated with the disorder. In 2007, Harvard professor Dr. Michael L. Ganz completed a study on the lifetime costs of autism which he calls "an expensive disorder." Ganz determined that the lifetime incremental cost for a family raising and caring for a family member with autism is $3.2 million. These incremental costs include direct costs, both medical and nonmedical, and indirect costs. However, the lost productivity for both individuals with autism and their parents along with adult care are the largest components.
The Autism Society says that services for a person with autism can cost up to $72,000 per year. It also projects that in the U.S., annual autism costs total almost $90 billion.
Autism Society president and CEO Lee Grossman says that approximately 60% of these costs are in adult services—a point that highlights a common misconception that autism is a disorder specific to childhood. Indeed, the costs of the disorder are typically felt well into adulthood as parents focus on employment, housing, recreation and transportation.
"A lot of people generally think that the behavioral services for young children are so expensive, but they are not anywhere near the cost for adult economics," says Peter Bell, executive vice president of programs and services at Autism Speaks. "It's so important to provide access to treatments through insurance coverage, to invest in children so that they can go on and lead a life as independently as possible."
With increased public awareness around autism, "there is a tidal wave hitting adult services," says Jeff Sell, the Autism Society's vice president of public policy and general counsel.
Treat Early
The societal problem is compounded by the numbers of children affected by autism who have not been diagnosed now reaching adulthood. And despite increased public awareness, disparities exist, says Grossman. The average age of diagnosis is 4.3 years among white, middle-class children, and among the ethnic underserved the point of diagnosis is 6-plus years, an age when kids are already in school—which is a problem.
"We've missed the early development period from birth to 3.5 years when intensive behavioral modification can help the young developing mind to better adapt to a successful life." Grossman says. "Early intervention can decrease the cost of lifelong care for a person with autism by two-thirds."
To that end, organizations and committed parents are working with lawmakers and other advocates to get things done to promote early detection. Several mandates of health reform benefit families affected by autism: parity for mental health, removal of lifetime caps, elimination of pre-existing conditions and coverage for dependents through age 26.
President Obama has made autism one of three major health priorities along with cancer and heart disease, according to the Autism Society which works to uphold federal funding for medical coverage and social service.
Autism Laws State by State
Twenty six states have passed legislation requiring state-regulated health plans to provide coverage of autism diagnosis and treatment. Arizona Governor Jan Brewer's recent veto of legislation that would have reversed enacted autism reform legislation in her state shows a growing commitment from lawmakers thanks to advocates' efforts.
The laws vary state-to-state, according to Bell, but must meet certain criteria, including covering care for behavioral treatments, speech, occupational and physical therapy and prescription medication. State laws also dictate at what age children are able to receive and stop receiving benefits.
Up to three or four years ago, insurance companies maintained broad exclusions and denied most autism-related treatments. "Overtime [advocates] pushed back," says Bell. In reality, the medication was not prescribed to treat autism but the comorbid medical symptoms that accompany the disorder like gastrointestinal problems, seizures and other neurological problems and immunologic conditions.
"Medications are prescribed just the same as they would be for anyone," Bell says. "We had to educate physicians to exclude the 299.0 code for autism when writing the script."