New State Farm Program Could Change the Way America Drives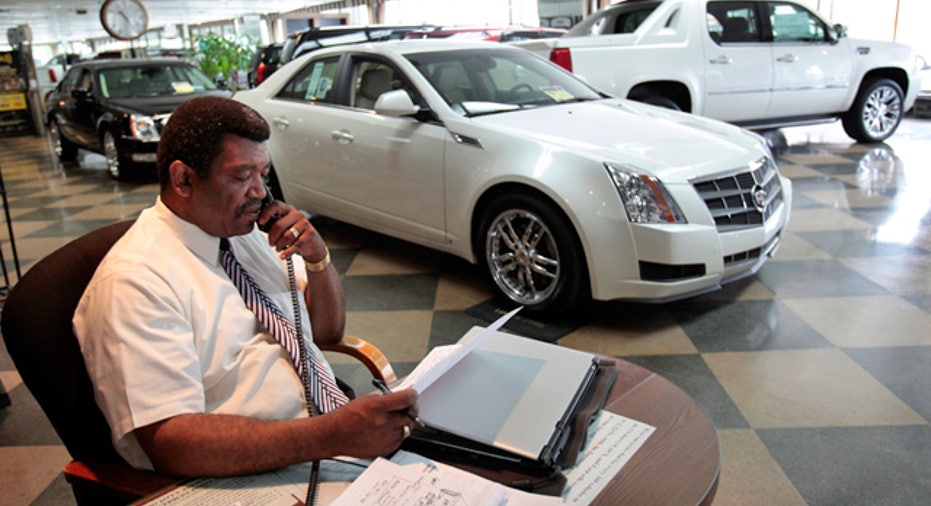 State Farm has teamed up with a telematics company to offer its auto insurance customers in-vehicle communications systems and a chance to get discounts on car insurance rates.
The joint effort called In-Drive will use technology developed by Atlanta-based Hughes Telematics Inc. State Farm will begin offering the optional service to customers in Illinois in September and possibly other states next year.
The technology's features are similar to those provided by OnStar, the subscription-based service that General Motors started building into its vehicles 15 years ago.
State Farm already has partnered with OnStar in five states, including Illinois, to offer a mileage and driving performance-based discount program called Drive Safe & Save. Until now, drivers must have OnStar equipment and subscriptions to participate, except in California where they can choose to self-report mileage. Data collected by the OnStar system is transmitted to State Farm, and drivers can get discounts for low mileage and good driving habits.
The new venture with Hughes Telematics opens the opportunity to State Farm customers who don't have OnStar.
The program will provide auto insurance customers with a telematics device about the size of a cell phone, which plugs into the vehicle's diagnostic port, typically located under the steering wheel. The technology provides a host of safety and diagnostic features and includes tracking capability. The system works with most vehicles built after 1995.
Options include ability to follow family members' driving habits
Three subscription-based services will be offered through State Farm. A basic package will be free for six months after a $10 activation fee, and other packages will range from $5 a month to $14.99 a month, plus tax. The basic package includes maintenance and service reminders, engine diagnostics, information on the vehicle's carbon footprint, driver behavior tips and stolen-vehicle assistance.
Expanded packages include emergency roadside assistance and greater diagnostic capability. There will also be features that allow drivers to monitor other family members' driving habits.
"You can add location alerts to let you know if the vehicle is taken out of a geographic area," says State Farm spokesperson Missy Lundberg. "You can also sign up for text and e-mail alerts if the car passes designated speed limits."
In other words, you can find out if your 16-year-old goes 50 miles per hour in a school zone or drives to the next town when he's supposed to be at the library.
The telematics device also tracks mileage, turns, acceleration, braking, speed and the time of day a vehicle is operated. It reports the data to State Farm.
State Farm says automobile insurance customers who sign up for the voluntary program can save about 10% on liability, medical payments, collision and comprehensive coverage initially, and up to 50% at renewal time, depending on how safely and how many miles they drive. Lower mileage and safer driving translates into lower car insurance rates. If you drive the national average of 12,000 miles a year, you can save between 3% and 20%, according to the insurer.
Can State Farm change the way America drives?
The joint effort is the first deal of its kind in the insurance industry. State Farm is the largest auto insurer in the nation, and other insurers could follow its lead.
Eric Berkobin, Hughes' vice president of engineering and general manager of aftermarket products, said the venture with State Farm was a great opportunity for his company.
"This type of program is new to the market and has the potential to change the way America drives," he says. "Our In-Drive solution will empower drivers with comprehensive information to improve their driving habits, while also offering features that help them care for their vehicles and stay safe on the road."
Lundberg declined to disclose where the auto insurance company plans to expand the In-Drive service after the pilot project in Illinois.
The original article can be found at Insure.com:New State Farm program could change the way America drives