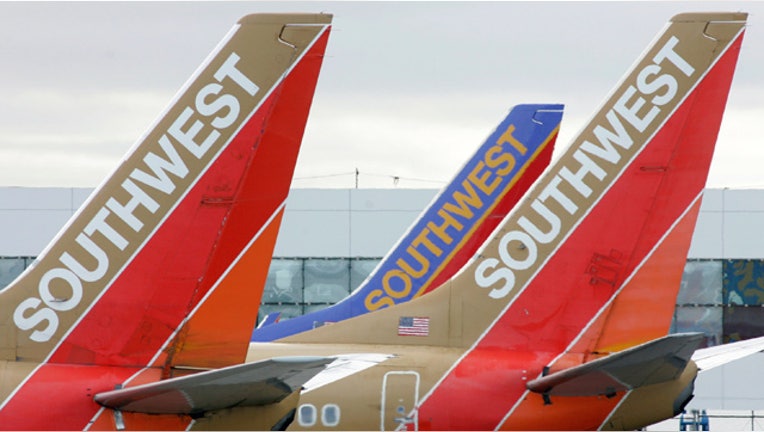 Welcome to OnSale at FOXBusiness, where we look at cool deals and insane bargains.
A new app creates sheet music, without the pages. One social site lets the DJ within shine through, while another new one helps consumers find the best products for their budget. And get ready to take flight with Google.
Hands-Free Symphony
A new application for the iPad allows anyone with the ability to play a musical instrument to read sheet music directly from their tablet. The app, called Tonara, has its own music store, that allows users to download their favorite songs and play along.
The collection will continue to grow as the company sets up agreements with publishers, so if you dont find what you want right away, chances are it will be there soon.
Here's the best part of this e-sheet music: no pages to turn when youre ready to move on to the next measure. Whether its an acoustic guitar, an electronic keyboard, or even a persons very own pipes, the app tracks the tune and turns the page as the beat goes on.
Find Tonara on Apples app store, free of charge.
Listen Up
Staying with the musical theme, Turntable.fm is now in the iTunes app store, available for the iPhone and iPad.
The free app lets each wannabe-DJ play music with their friends and others online. Each song played gets a vote of awesome or lame. (Lame songs get skipped, while awesome ones earn one point each.)
People can share their favorites and find new songs, and also locate their favorite DJ later for more playlist-building inspiration. Facebook members can sign up with their friends and join rooms of up to five DJs to get the best turntable.fm experience. Music lovers without an interest in DJing can stream the songs and listen as long as they want.
Get It, Got It
Social media meets good shopping sense through a new website called Get that combines interactivity and neighborly communication. The Consumer-Reports-style concept helps consumers who have specific questions about a product and need answers immediately.
Get lets users find out what other people are saying about a particular product. Broken into categories such as electronics, automotive, beauty and parenting, Get is an open forum for feedback, helping people to make the right buying decision to fit their needs and budget. Get community members give suggestions, offer reviews and even participate in a voting system for particular products. The site hasnt officially launched yet, but you can sign up for access by clicking here.
Google Travels
Attention airfare search engines: theres a new kid in town. Search giant Google (NASDAQ:GOOG) is helping travelers find their way through the skies with its recent launch of Flight Search.
The tool searches for flights according to number of stops, preferred airline and flight time. Theres also a price section that allows bargain-hunters to set their limits. The cheapest fares found through the search are displayed in green, while the more expensive ones are in black. Some prices (the ones OnSale tried were all from Southwest) wont be listed.
Next time youre booking travel, try typing flights from [point A] to [point B] will prompt the engine to seek Flight Search, so theres no extra URL to remember.
Know of a killer deal or insane bargain? E-mail the goods to OnSale@FOXBusiness.com and share the wealth.