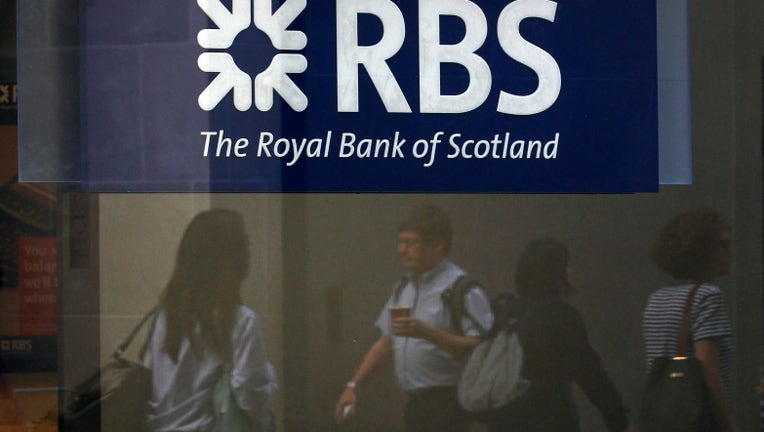 Royal Bank of Scotland's new chief executive will unveil his turnaround strategy for the part-nationalised lender on Thursday after announcing 2013 results expected to show an 8 billion pound ($13 billion) loss.
In an unconventional move designed to emphasise the bank's new customer focus, Ross McEwan will present his plans to RBS staff and customers at a venue in East London before talking to investors and analysts.
But his plans for rejuvenating the bank, 81 percent owned by British taxpayers after its 46 billion pound government bailout during the 2008 financial crisis, risk being overshadowed by a political backlash against plans to award more than 500 million pounds in staff bonuses.
Three sources familiar with the matter said on Wednesday that RBS had agreed with UK Financial Investments (UKFI), the agency that manages the government's stake, that its bonus pot for 2013 would total more than 500 million pounds but less than the 679 million handed out in 2012.
RBS declined to comment on Wednesday.
The bank has faced criticism for paying bumper bonuses despite being years away from returning to private ownership, with taxpayers sitting on a paper loss of about 13 billion pounds at current share prices.
"RBS remains the unacceptable face of British banking. Unaccountable, unapologetic and gleefully greedy in paying bonuses," said John Mann, a Labour lawmaker who sits on parliament's Treasury Select Committee.
"This Bank remains propped up by the taxpayer, chequered in its lending to business and clearly unable to understand the anger of taxpayers at its inability to put its house in order."
YEARS OF LOSSES
Unlike rival state-backed lender Lloyds, which is set to return to private ownership in the next year, banking and political sources expect RBS to remain under state control for a further three to five years. The bank has made a loss in each of the six years since its bailout.
Banking industry sources expect McEwan, who took over from Stephen Hester in October, to announce on Thursday that RBS will continue to shrink its investment bank and international operations, ceding to demands that it focuses on lending to British households and businesses.
His predecessor resisted such a move, culminating in his government-backed departure last year. McEwan is expected to say that the bank will maintain only a downsized investment banking business to service corporate clients.
McEwan, a 56-year-old New Zealander, joined RBS as head of UK retail in 2012 from Commonwealth Bank of Australia and was considered a safe, politically acceptable choice to succeed Hester and increase the lender's focus on retail and commercial banking.
BAPTISM OF FIRE
However, his first five months in the role have proved challenging, with the bank setting aside more than 3 billion pounds to deal with past misconduct, raising concerns over its capital position, while problems with its computer systems affected more than a million customers.
McEwan's efforts to improve the image of the bank have also been hit by damaging accusations from a government adviser who claimed that RBS pushed viable small businesses into its turnaround unit so that it could charge higher fees and take control of their assets.
The bank is also under pressure to boost its capital after Moody's placed its credit ratings on review last week.
RBS may look to speed the sale of its U.S. retail business Citizens. It had planned a partial listing of Citizens this year before selling the rest of the business by 2016 to bolster capital, banking sources said. It is also considering the future of its U.S. and Asian investment banking businesses.
Those measures and others are expected to result in the loss of tens of thousands of jobs.
McEwan will be questioned over the bank's contingency plans should Scotland vote to become independent of the United Kingdom in September, but it has so far sidestepped the issue of whether RBS would move its headquarters from Edinburgh.
Business Minister Vince Cable this month said it is inevitable that RBS would move to London in the event of Scotland becoming independent.