New Microsoft CEO Nadella Signals Emphasis on Innovation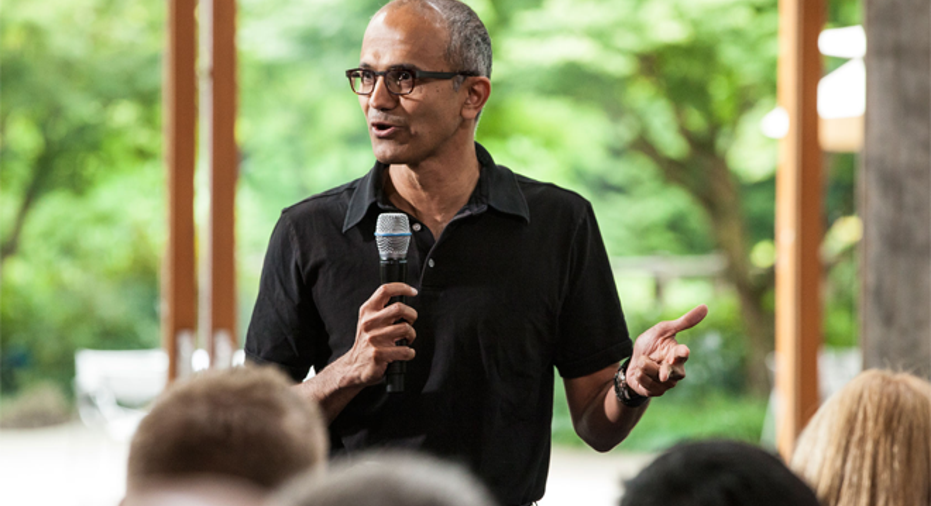 Hours after being introduced as just the third CEO in Microsoft's (NASDAQ:MSFT) 39-year history, Satya Nadella charted his vision on Tuesday for how the company can stay relevant in today's quickly-evolving tech world.
Nadella, a 20-year veteran of Microsoft who replaces longtime CEO Steve Ballmer, emphasized the need to focus on creating new products and services to improve the experience for users.
"It's all about innovation going forward. What's going to define Microsoft is a mobile-first, cloud-first world," Nadella said during a Q&A session with customers and partners that was streamed on Microsoft's website. "The question is: How do we thrive in that world? What new innovation can we bring?"
The comments highlight Microsoft's struggles to innovate as fast as faster-growing tech peers like Apple (NASDAQ:AAPL) and Google (NASDAQ:GOOG).
In addition to a revamped C-Suite, Microsoft is in the midst of a sweeping reorganization aimed at streamlining the company and focusing attention on devices and services.
Last month, Microsoft surprised investors by posting a 3% increase in quarterly profits thanks in part to a 13% jump in devices and consumer revenue amid strong sales of Xbox One gaming consoles and Surface tablets.
However, Nadella said software, the company's traditional strong suit, will not be forgotten.
"Software is the most malleable thing that will define the experiences," he said. "The heritage this company has is still very relevant. We have to renew it. We have to do new things. But we should be very, very confident in software."
Future software innovations should be focused on how to "bridge" the consumer and corporate markets because "that's how we believe end-users actually work," Nadella said.
Nadella's elevation to the top job at Microsoft instantly makes him one of the most powerful Indian-born executives in the world.
"It's been a great journey," said Nadella, who described himself as a "lifelong learner."
Nadella did not mention Microsoft founder Bill Gates during the webcast. Microsoft announced Gates will step down as chairman to allow him to take a more hands-on approach by serving in the newly-created position of technology adviser.
Gates could help Nadella adjust to his new role as CEO, which comes after he had been serving as executive vice president of Microsoft's cloud and enterprise group before his promotion.
"There is definitely a lot for me to learn" both internally and externally, said Nadella, who added that he plans to spend a lot of time meeting with customers, partners and investors in the coming weeks.
Shares of Redmond, Wash.-based Microsoft had been modestly higher on the hiring news, but slipped into the red late in the session and closed Tuesday down 0.4% to $36.34.