New Legislation Would Let Vets Get Care Outside the VA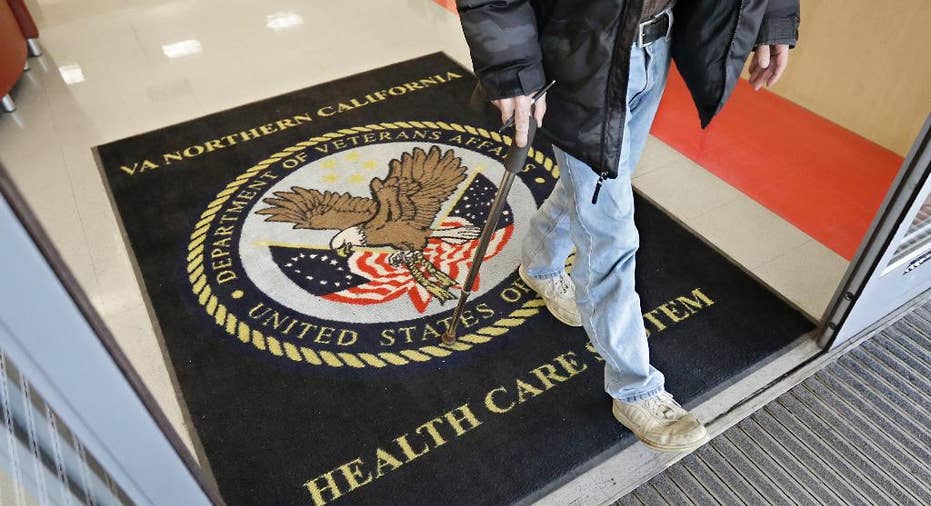 Rep. Cathy McMorris Rodgers, R-Wash., the chairwoman of the House Republican Conference, on Tuesday introduced a new bill in the House to completely overhaul how the nation's soldiers receive care from the Dept. of Veterans Affairs.
The solution: Start turning the sole, and worst, example of the federal government's single-payer system back to the private sector.
The new bill, which is gaining a groundswell of support, would turn the VA into a government-chartered nonprofit corporation, much like the hospital networks already operating in the private sector today.
The "Caring for our Heroes in the 21st Century Act" would launch a "Veterans Accountable Care Organization" to run the VA's health care facilities. It would help create a new voucher system whereby soldiers could use VA funding to get care from the private sector. Specifically, it would enroll all new veterans into VetsCare Choice, which covers private health care, and it would let already-enrolled veterans opt in or stay with their existing coverage.
The bill would also strengthen the power of VA's management in the hiring and firing of the VA's 330,000 workers, many of whom are in a government union. Specifically it would give management more flexibility in rewarding good workers with, say, bonuses, and in getting rid of the bad workers. The VA oversees and runs more than 1,700 medical care facilities across the country, which serve almost 9 million veterans, making it the country's biggest health care system. The new nonprofit that would oversee the VA's health facilities would not fall under civil service regulations.
"With the never-ending wait times and the VA secretary [Robert McDonald] doubling down on his comparison to Disney, the time has long passed for the VA to make the necessary changes to ensure that our veterans are treated effectively, seen efficiently, and cared for with respect," McMorris Rodgers said in a statement. "Veterans should be freed from a system that offers them little or no choice."
The new bill comes more than two years after a scandal broke over secret wait lists at the VA that led to dozens of veterans dying as they waited months on end for care.
Last fall, the Inspector General for the VA released a report that said an estimated 307,000 vets died waiting for care. Specifically, the IG found roughly 800,000 records of vets pending in the agency's system for managing health care enrollment. Of those, more than 307,000 belonged to veterans who had died months or years prior, based on a comparison with Social Security records.
Also, new VA data released last week shows more than half a million veterans, 506,000, have recently waited more than a month for appointments (see here: http://www.va.gov/HEALTH/docs/DR46_052016_Pending_and_EWL_Biweekly_Desired_Date_Division.pdf).
Despite ample amounts of taxpayer dollars given to the VA over the years, problems have persisted. They include: VA workers getting millions of dollars in taxpayer-funded bonuses even as injured vets waited to get their claims approved; a crushing backlog of claims at the VA, while full-time workers were found to be doing only union work; and veterans dying due to lack of medical care as VA office workers faked records.
"With this draft legislation, my goal is for veterans to have the ability to choose what health care plan best fits their individual needs," McMorris Rodgers said in the statement. "This proposal should serve as the starting point for putting veterans in charge of their health care."
The poor performance of the VA was front and center in prior presidential election years.
For example, as wounded vets came back home from the wars in Iraq and Afghanistan, in the 2008 election between President Barack Obama and Sen. John McCain (R-AZ), candidate Obama said the VA can be fixed via bigger budgets, by pouring money into an unaccountable system.
Candidate McCain said no, partially privatize it via a two-tier system, which would fund private coverage for all non-military medical issues. The idea was, let veterans get coverage for medical care anywhere.
Concerned Veterans for America, which has been demanding a deep revamp of the VA, said in a statement: "The reality of the VA's failure is undeniable. The department is not structured to provide timely, sustainable care to veterans, and is in desperate need of 'system-wide' reform."
An independent assessment mandated by a law President Obama signed in 2014 that was released last September found that the VA system required "system-wide reworking."
The new bill would essentially split the Veterans Health Administration into two, between its insurance and health provider operations. And the VA's health care facilities would get folded into a newly created Veterans Accountable Care Organization, run by a board of directors including the VA secretary as well as eight members appointed by Congress, plus two members appointed by the president. Five of the 11 board members would be veterans.
Besides the Veterans Accountable Care Organization, the legislation would also create the Veterans Health Insurance Program to oversee veterans' health insurance. Veterans would also be able to enroll in the Federal Long Term Care Insurance Program, a benefit that is currently only available to VA workers and other federal employees.
Additionally, the bill would also set up an independent, nonpartisan 15-member commission to monitor the VA's implementation of the law and make recommendations to Congress. This VetsCare Advisory Commission would be modeled after the Medicare Payment Advisory Commission.
The VA already lets some veterans get care at non-VA health providers as a result of changes in the law resulting from the secret wait list scandals of 2014. Under this $10 billion program, veterans waiting over 30 days for VA appointments and veterans who live more than 40 miles from VA medical facilities can get care outside the VA. The new bill would abolish that month-long wait time.
A Gallup survey published in March revealed that more than 90% of those polled say veterans should be able to get health care at any facility that takes Medicare, not only at VA medical facilities.