New iPhone, iPad in Time for Christmas, Not Back to School?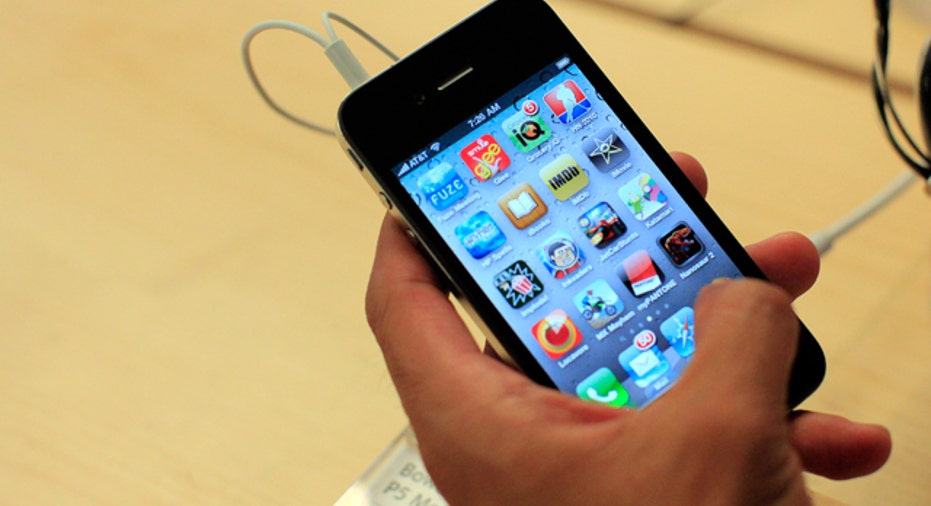 All of you waiting for the latest upgrade to the megahit iPhone this summer may have to wait a few more months.
Rumors have been swirling this week about delays to the release of the iPhone 5 this year. Now the talk of Silicon Valley is that we'll have to wait until fall or later to get our hands on Apple's (NASDAQ:AAPL) newest must-have gadget.
Wall Street analysts are starting to confirm the rumors, trimming forecasts for Apple's earnings, anticipating a delay in the release of the newest iPhone.
Jefferies analyst Peter Misek on Tuesday cut forecasts for both EPS and revenue, expecting delays in the release of the upgraded phone to some time in September or October. Misek also believes the delivery of iOS 5 will be pushed.
Misek now sees 8% fewer iPhone shipments, shifting forecasts for Apple's FY 2011 revenues to come in 4% lower at $103 billion, down $3.9 billion because of the delay. With it brings EPS estimates lower to $23.03 from $24.17. FY 2012 estimates were also ratcheted down and Apple shares opened the trading day lower on Wednesday morning.
The Jefferies analyst's revision caps earlier concerns about possible postponements. AppleInsider cited sources in the Chinese supply chain which said Apple hasn't put in an order for new parts yet, indicating the Cupertino-based company isn't ready to make a new phone. The same report indicated that Apple is focusing on its relationship with Verizon (NYSE:VZ) and acquiring new CDMA customers. It also went on to say that the new iPhone 5 could have different features including an aluminum backing.
Also adding to the speculation of a later iPhone issue is the wording of Apple's World Wide Developers Conference invitation which was unveiled this week. In it, Philip Schiller, Apple's Senior Vice President of Worldwide Product Marketing, chose to highlight the software advancements and not the iPhone, quoted as saying: "At this year's conference we are going to unveil the future of iOS and Mac OS. If you are an iOS or Mac OS X software developer, this is the event that you do not want to miss."
As the rumors swirl, the market and consumers set themselves up to see a postponement of the newest iPhone. As always, the guesses on when we could see the newest Apple phone varies widely, with some speculation that we may have to wait as late as the holiday shopping season, where Apple could pull the curtain on the newest iPhone and iPad at the same time.
My suggestion is to start saving up now!