New iPad Lets Users Swap Data Plans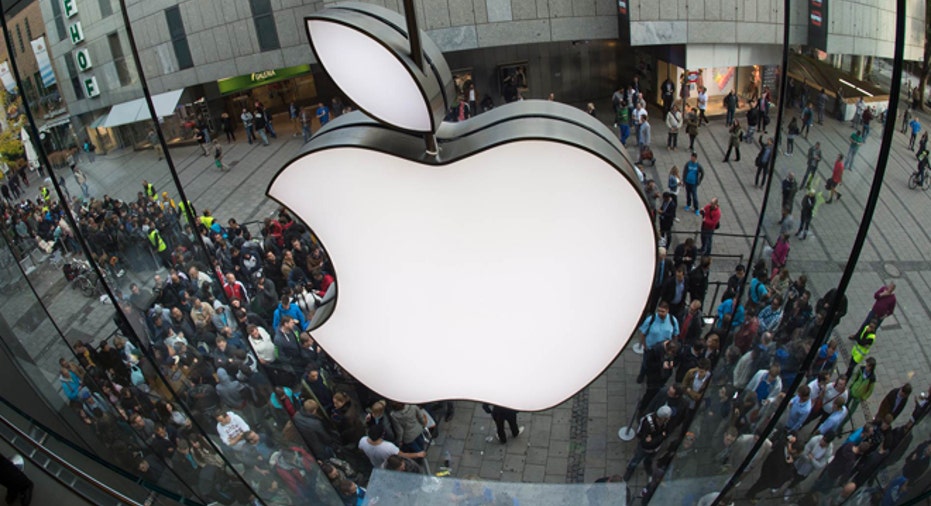 The buzziest feature of the new iPads may have nothing to do with how thin it is or the resolution of the screen.
With minimal trumpeting, Apple (NASDAQ:AAPL) revealed in its promotional material that it will ship the devices with a built-in cellular SIM card that will allow users to buy wireless service à la carte, on the spot. AT&T, Sprint and T-Mobile have signed up to take part. Verizon is sitting it out for now.
A number of technology bloggers caught wind of the development and began speculating about a future in which phones, too, would have built-in SIM cards, freeing people from the need to chain themselves to specific carriers.
It is going to be more complicated than that, but the development is notable.
Most mobile devices won't work without a SIM card--subscriber identity module--which contains a customer's profile and, in the U.S. anyway, tends to be usable only on the carrier that issued it. The Apple SIM is universal, allowing the new iPads to work on multiple carriers without physically switching out the chip. As such, it removes one barrier to changing carriers.
"It is a real innovation," said Jan Dawson, analyst at Jackdaw Research. "It hasn't been possible in the U.S. to buy a device with a SIM in it and have it be used with any carrier."
The new SIM removes a measure of control from carriers. It also hits an important area, with tablets accounting for 70% of the new subscribers added by the big four U.S. carriers in the first quarter this year, according to New Street Research.
T-Mobile, which has been aggressively going after phone customers by eliminating contracts and paying early termination fees, is planning to use the opening to go after tablet customers as well. The company plans a limited time offer of 5 gigabytes of data that can be used over five months for $10.
That could put pressure on carriers like AT&T, which currently charges customers a subscription fee of $10 a month to add a tablet to their existing data plan (a fee that includes no extra data). It also offers a number of prepaid plans, including one that $30 a month for 3 gigabytes of tablet data.
Carriers said they hope the new Apple SIM will encourage more iPad buyers to try out cellular service when they find themselves out of reach of Wi-Fi networks, which could bring them more customers. Rates can always be adjusted as well to discourage instant switchers.
"It really depends on the plans that the carriers are offering," said Paul De Sa, an analyst at Sanford Bernstein. "It is nice that I can press the button, but I'm only going to press the button if it makes economic sense."
The more significant move would be putting Apple SIM in the more widely used iPhone. There is no indication Apple is planning to do so, and even that might have limited impact.
The SIM isn't the only barrier--or even the steepest--to switching carriers these days. Subscribers still have to jump through hoops to cancel service and move their phone numbers to a new carrier. More important, subscribers are tied to their carriers by financing plans for smartphones that can cost $650 or more.
"The problem is the carriers don't just provide connectivity, they providing financing too," Mr. Dawson said.
So while in theory an Apple SIM in the iPhone could open up a new world of wireless competition, in reality that world would require the unlikely participation of the carriers themselves.
"It doesn't feel like the biggest barrier to that was the SIM card," Mr. De Sa said.