New Credit Card Incentives Target Holiday Shoppers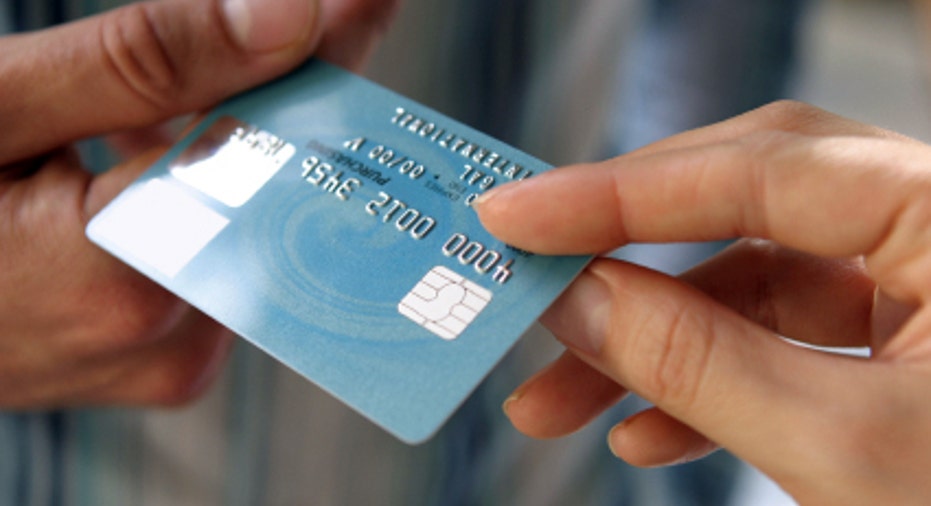 Credit card companies are aiming to jump-start the holiday spending season by offering an expanded array of rewards on their credit cards, targeting the hordes of shoppers who will soon set out with lists in hand.
Many credit card issuers are boosting the benefits on their rewards credit cards to try to lure customers away from using cash, checks or debit cards to buy gifts. Consumers had been reducing the amount they spend and owe on their credit cards since 2007, but that trend has stalled in recent months as credit card spending has began to move upward again.
So banks, who now make less revenue on debit card purchases because of recent federal regulations, are using all kinds of incentives to keep the credit card spending trend going.
Here are some examples:
American Express's Cyber Week promotion offers 20% discounts from several national retailers and statement credits when you buy at certain businesses on Nov. 26.
Bank of America's BankAmericard pays 2% cash back on groceries and 3% cash back on gas up to $1,500 every three months. It's Upromise World MasterCard credits 11% cash back for college when you shop this holiday season through Upromise.com.
Both Chase and Citibank are both paying new credit card holders $200 in cash back after they put $500 on their cards.
The Capital One Cash card offers 1% cash back on your day-to-day shopping and a 50% bonus every year on cash you've earned through purchases that year. You can also get a one-time $100 bonus.
Discover More offers 0% interest for 15 months on what you spend or transfer, and you can also get 5% back on up to $300 spent at restaurants and various retailers.
The virtues of credit cards
When shopping online, credit cards can offer some important benefits. If your package never arrives from a credit card purchase, you can dispute the charge and you won't immediately be out any cash. In contrast, with a debit card, charges are usually deducted promptly from your account, meaning you will have to seek a reimbursement if an item goes missing.
Credit card purchases also may offer extended warranties, which can help in case an item you've recently purchased breaks and isn't otherwise covered by a warranty.
Don't forget the basics
If you find yourself contemplating a new card this holiday season, don't let the new rewards distract you from the basics of choosing a credit card.
If you are transferring a balance to your new credit card, be sure to note both the interest rate and fees associated with balance transfers. Some cards may combine a low balance transfer fee with a high interest rate or vice versa, but the best balance transfer credit cards offer attractive terms on both.
While many cards offer enticing introductory offers, also check to see how high the interest rates will climb after that period. Low introductory rates and reward programs may be enticing, but they are much less valuable if they require you to pay more every month in interest charges.
The original article can be found at Money-Rates.com:New credit card incentives target holiday shoppers