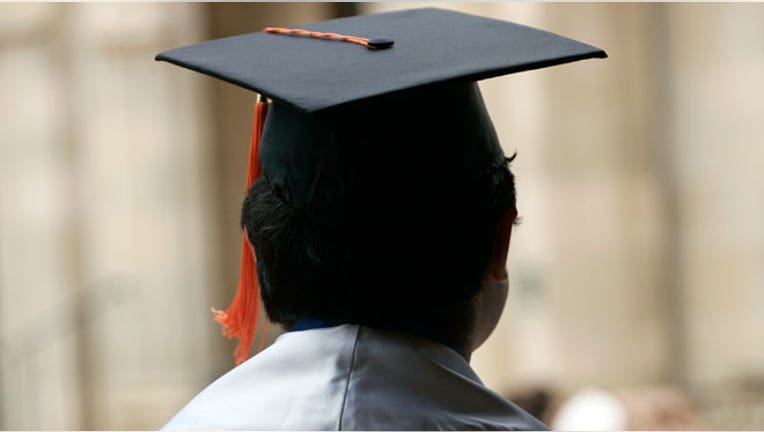 Students are increasingly taking more than four years to graduate college, and it's costing them dearly in terms of added student loan debt and delaying entering the labor market.
According to a 2012 survey of first-year college students by the Higher Education Research Institute at the University of California, Los Angeles, 84.3% of incoming first-year students believed that they will have graduated from college in four years, yet on average only about half of surveyed students will finish on time.
As colleges balance dwindling budgets and decreased endowments, many were forced to hike tuition prices while reducing capacity, making it more difficult for students to complete their degrees on time, says Ryan Craig, managing director at University Ventures. Students also shoulder some of the blame by switching majors frequently, not taking full course loads or enrolling in ineligible classes that don't count toward their major.
In an effort to help students graduate on time without racking up serious debt, schools including the University of Minnesota, the University of Nebraska and Pace University in New York have introduced four year graduation plans where students finish in four years or their extra tuition will be free.
"We're not surprised to see the four-year guarantee emerge, and expect it could become fairly standard in higher education," Craig says. "It's much easier for colleges and universities to adopt a guarantee like this than to make the more fundamental, structural changes that will really result in a better return on investment for students."
But colleges beg to differ--programs like the recently implicated "Finish in 4" program at the University of Buffalo have been created with the intent to make the course selection process more streamlined for students, claims Scott Weber, vice provost of undergraduate education.
"We offered about 300 more sections in Fall 2012 than we did in Fall 2011 that created about 30,000 additional credit hours on campus from student demand--there was a bulge in the system that we had to satisfy and now we think that it's a little more manageable," he says.
For students considering a four year graduation program, here's what experts say to take into account before signing up.
Adhering to Program Requirements
To be assured that students will be able to take the courses they need to graduate in four years, schools often have strict guidelines for following a set curriculum.
Students must read all requirements and fine print before committing to a program, recommends Don Tollman, vice president of community relations at education solutions company Hobsons.
"Students should be sure they are able to attend full-time and have the resources to do so," he says. "They may enter with that intention and then run low on funds leading to the necessity to get a job, taking time away from class."
Some of the four-year programs may limit degree program choice and it's important to note that students may be trading flexibility for degree completion at whatever cost, cautions Tollman.
"In my experience, students must choose a major and stick to that path--I have seen a couple of programs that allow two years of general study without declaring a major, but then they must declare from a limited offering."
Access to Courses
Students who opt for a four year program will not likely deal with the frustration of being denied enrollment in a course needed for graduation.
"We had a long standing problem with offering enough core classes at the appropriate times for students and our students were often taking those classes elsewhere and then transferring them back even though they were native UB students," Weber says.
Another common scheduling issue that can be rectified with a set course program in place is delayed enrollment in pre-requisite courses for vital major classes, notes Weber.
"The thought of, 'I think I'll drop this class, it's just one class' without understanding that that one class leads to the next class and depends on the next class--basically you drop a class, you could be a year behind at that point," he says.
Be Realistic about Academic Needs
For those wary of committing to 14 to 16 credit hours every semester on top of other extracurricular and work demands, a four year graduation program may not be a good fit.
"If their learning style is such that they do not work well under pressure, they might want to consider if this is the right choice for them," says Tollman. "The strict parameters of scheduling could be difficult for students who may want to take advantage of other activities on campus."
Students dedicated to a four year program experiencing any academic difficulties or seeking guidance should take advantage of academic advisors on campus, says Weber.
"We make sure that we are very clear in our communication that if they're having trouble, they meet with their advisor, there are tutorials on campus, tutoring centers on campus that they can come to," he says.
"For us, the biggest message was we want to help you map a plan and we understand that there are times where the plan will not work for you [because] there are really sound reasons to deviate from that road."