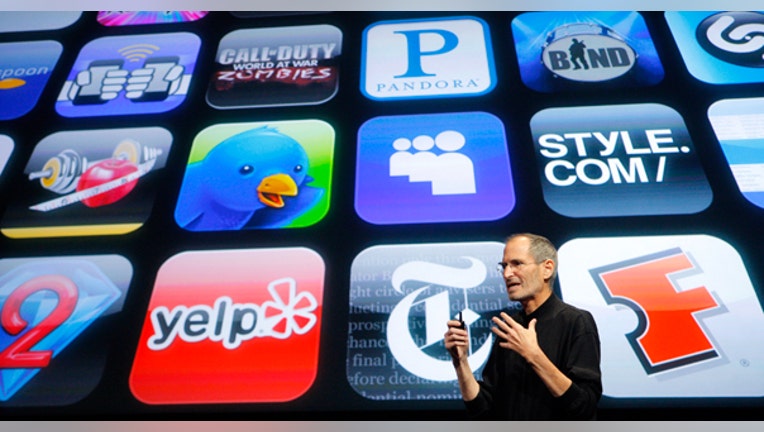 Mobile apps would have to tell users when they are tracking location or phone records under a new voluntary code of conduct.
Experts say nearly all mobile apps are mining users' data and selling it to third parties, without consumers knowledge. Now, app developers and consumer advocates are testing a voluntary code of conduct that would require apps to give notices if they are collecting this information. Proponents of the code say it will increase transparency within the mobile app world since developers will have to divulge whether an app collects specific personal information.
The code is the result of negotiations between the National Telecommunications and Information Administration, app developers and consumer privacy advocates.
Many of the developers who agreed to the code of conduct were likely not doing anything malicious with user data, says Jon Rettinger, president of TechnoBuffalo.com, a consumer electronic site. Apple (NASDAQ:AAPL) and Google (NASDAQ: GOOG) have not revealed whether they would participate in the code.
"Previously, mobile consumers have been pillaged for information," Rettinger says. "There was no real way to determine what information you were sending to app makers and mobile carriers. There is no need for a flashlight app that just lights on and off to know when I call home or where I live."
Consumers don't even realize they are being mined when apps are running on their phones, he says. For example, on an iPhone, a user may forget to shut down an app, and it will continue collecting geolocation data even if that person isn't actively using it.
"Consumers have been operating under a 'see no evil' mentality," Rettinger says. "They know things are going on, but don't care."
The new code does not detail what data are being collected about them, but instead asks them to either opt in or out of geolocation tracking, for example.
The code impacts app developers more than consumers, according to Rettinger, since they share the mined data and likely sell it to advertisers. "Those who are maliciously using this information weren't the ones pushing for this," he says.
He also says, the new code is the rule and not the exception, and will likely go unnoticed by users.
"It's nice to see proactive steps being taken, but people are largely unaware of the information apps are taking from them," he says.
The Federal Trade Commission, which has pushed for greater consumer protections in the mobile arena, declined to be interviewed by phone about the move, but says it's an important step.  Companies that violate the code of conduct would be subject to an investigation of practices by the FTC.
"The Commission has long advocated greater transparency about privacy practices on mobile devices, and the code represents important progress toward that goal. As they move towards implementation, I encourage stakeholders to perform consumer testing of the short form notice to assess its effectiveness," Federal Trade Commission Chairwoman Edith Ramirez said in a statement to FOXBusiness.com.