New Blow to Music Industry as Concerts Fizzle: Report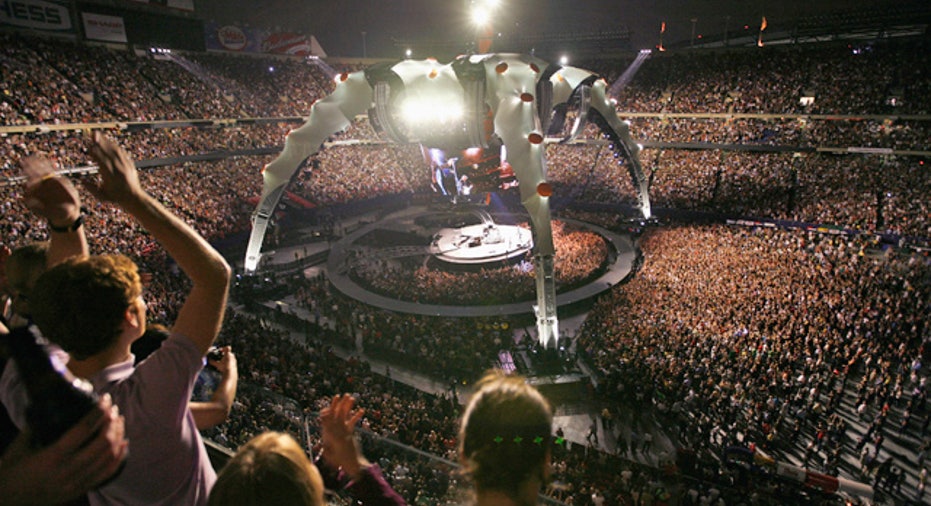 In the latest blow to the beleaguered music industry, revenue from its chief bright spot, concert tours, declined sharply in 2010, as strapped consumers stayed away in droves and aging acts failed to make up for a thin crop of young superstars, The Wall Street Journal reported Thursday.
The box-office take for the 50 biggest grossing tours in the world fell 12 percent to $2.93 billion, from $3.34 billion in 2009, according to Pollstar, a trade magazine considered the leading monitor of ticket sales.
In North America, the drop was even more pronounced, with a 15 percent decline to $1.69 billion.
Underscoring how the industry leans on aging but tried-and-true acts, Bon Jovi's 53-city tour was the biggest in the world this year, grossing $201.1 million.
By comparison, a 31-city tour by U2 topped the list for 2009, with a haul of $311 million.
Even before this year, signs of trouble had been brewing. Though industry-wide total grosses had increased in eight of the previous nine years, that growth had largely been driven by rising ticket prices, even as the number of tickets sold held roughly even.
Throughout the world, concert-goers bought 38.3 million tickets this year, down 15 percent from 2009's 45.3 million. The 26.2 million tickets sold in North America represented a 12 percent drop from the 2009 level of 29.9 million. The ongoing slump in recorded music sales has been a major hurdle to getting top acts to accept less money for concerts, as concerts have become an important financial cushion.
Read more: http://online.wsj.com/article/SB10001424052970204204004576049972873921068.html?mod=WSJ_business_LeftSecondHighlights