New Barclays Boss Weighs Investment Bank's Future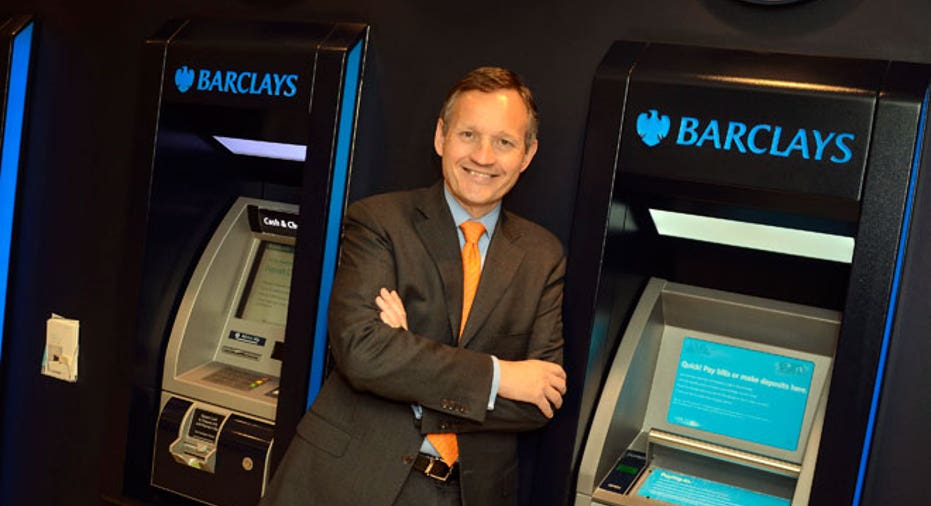 The future of Barclays' (NYSE:BAR) investment bank is the most pressing issue for new chief executive Antony Jenkins to address when he speaks to investors and his own investment bankers on Monday.
Jenkins, appointed 11 days ago to restore the reputation of Britain's fourth-largest bank after a series of scandals, is expected to curb the riskier investment banking business built by his predecessor as he reforms a culture regulators have criticized as too aggressive.
"The key issue is what to do with the investment bank," Shore Capital analyst Gary Greenwood said.
"I would expect to see a gradual de-emphasis of the investment bank and a reallocation of capital elsewhere."
Greenwood said he expects Jenkins to cut costs and shrink the amount of capital consumed by the investment bank, which generates more than half of Barclays' total profit.
Also high on Jenkins's to-do list is how far to overhaul the senior management team at the bank, which was rocked by a record fine of more than $450 million in June for rigging interest rates and is being investigated over a fundraising.
The rate-rigging probe unearthed long-standing concerns by Britain's financial regulator about the culture under former CEO Bob Diamond and Chairman Marcus Agius, who both resigned as a result of the scandal.
Chris Lucas, finance director since 2007, is most under pressure after the regulator's criticism. He was also named as one of four people being investigated by the regulator over a fundraising from Qatari investors four years ago.
Jenkins could also look to remove executives who were close to Diamond, such as investment bank boss Rich Ricci and wealth management head Tom Kalaris.
"Given the change of culture that Jenkins is required to drive, a senior management shake-up is highly likely. My feeling on timing is that people will want to see some signs of things happening before the year is out," said one of the 25 largest shareholders in the bank.
The bank has also been caught up in an insurance mis-selling scandal and a tax avoidance row.
Barclays declined to comment. Shortly after his appointment, Jenkins voiced support for Lucas and the management team.
Jenkins also needs to fill his previous position as retail and business banking boss, which he is expected to do in the next month, and decide whether to fill a vacant chief operating officer role.
SUSTAINABLE RETURNS
Jenkins is due to host a conference call for analysts at 0900 EDT before speaking to investors at Barclays' annual financial services conference in New York.
Jenkins, 51, told Reuters shortly after his promotion that his first priority was to stabilize the bank and work with investors, politicians and regulators, who often bristled at Diamond's brash approach.
He has said the bank's broad strategy remains intact and there will be no radical change. With rivals also axing areas that use too much capital and cutting bankers' bonuses, he may not cut back the investment bank much more than other firms.
Jenkins has scrapped Diamond's target of a return on equity (RoE) of 13 percent, opting to deliver a return above the bank's cost of equity of around 11.5 percent, and show how that can be sustained. Many viewed the previous target as unrealistic anyway - the consensus expectation was for an RoE of 8 percent in 2014, Deutsche Bank analyst Jason Napier said.
Jenkins plans to provide a more detailed strategy early next year.
Other parts of the bank under scrutiny include its loss-making European retail and business banking, in Spain, Portugal, Italy and France. Attempts in the past year to sell some parts failed to find any interest, and analysts expect the business to be run down.
Its British retail and corporate banking, Barclaycard and wealth units are seen as good, core businesses capable of delivering the returns needed to appeal to investors.
(Reporting by Steve Slater; Editing by Erica Billingham)