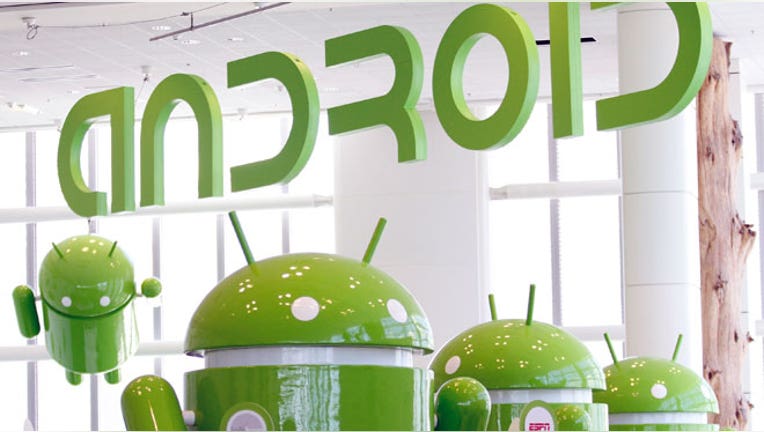 In 2012 the world of smartphones is expected to be excited anew with the release of Samsung Galaxy S3 on February. But two of its challengers, Sony and LG, have already given a sneak peek even as S3's release approaches fast. Both of their devices are high-end and Android-powered as well.
Many techies would surely want to know what these two new devices would have that can compete with the upcoming Galaxy S3 from the tech giant in South Korea.
LG Spectrum
The new unit from LG Electronics is the Spectrum. The device has an awesome screen, 4.5-inch 1290 x 720 resolution display and has premium technology for HDTVs. Against the Retina Display of iPhone 4s this one has an edge through its 19ppi pixel density difference (iPhone 4s has 330ppi while spectrum has 329ppi), thus pictures are sharp and great to view from various angles.
Its OS is run by Android 2.3 (Gingerbread), it has dual core 1.5GHz processor with 1GB RAM. With all that power, games and apps are sure to run fast.
The device has 8MP rear camera while 2MP for the front facing one. Spectrum comes with 4GB internal storage and can be expanded via micro SD card.
Other great things about this LG newcomer is that it is also protected by Gorilla Glass, has Dolby mobile sound enhancement, LED video light, active noise cancellation with dedicated mike for great audio input and True HD movie editor.
Technically, this unit surpasses Galaxy S2, thus Galaxy S3 must be ready to duel with this newcomer.
Sony Xperia Ion
In terms of gaming and intense graphics, Xperia have dedicated its specs to it and has earned points.
It has a remarkable 4.6-inch HD touchscreen and dual core 1.5GHz processor which defines great speed with a great screen to view.
Its screen has 1280 x 720 resolution and 323 ppi density, a little bit lower than iPhone 4S, features scratch-resistant glass and Timescape UI. The BRAVIA engine improves the screen display which enhances contrast, gives richer color and ensures less image noise. The engine makes the super wide screen sharp and crisp as well. Not to mention, reduced light reflection improves viewing quality when outdoors.
The device has a 12MP rear camera while its front facing unit has 1.3MP. Sony Exmor R helps the camera and it has up to 16x digital zooming capability. As expected, the smartphone has an image stabiliser similar to those in digital cameras.
For movies and songs, Sony Entertainment Network is linked with the Xperia Ion, offering 10 million songs and thousand of movies for the user. Another plus for the device's entertainment features is the PlayStation-certified unit in which certain titles can now be optimised for this smartphone. It means that the owner could play games that normally are found in PS consoles only. Its multitouch is up to four fingers, boosting the gaming experience of the user.
The OS is Android 2.3 Gingerbread but there are plans for its 4.0 upgrade which would turn the Gingerbread into an Ice Cream Sandwich.
These two new smartphones comes with great improvements that might have surpassed some of the iPhone 4s's specs and features but still cannot compete with SIRI.
In Asia, Samsung Galaxy S2 is considered a little lower than these two which defined 2011 devices, but not close enough compared to the special functions of the Galaxy Note, technically taunting the upcoming grand entrance of Galaxy S3.
Many smartphone owners would surely monitor if these two new devices could bring Sony and LG back in the smartphone battle.
Canaccord Genuity's November report released last week said that while the iPhone 4S was the top-seller at Verizon, Sprint and AT&T, Apple's handsets had to battle tough competition from Samsung.
The 4S still led sales in all major carriers of the gadget in the U.S., but Samsung Galaxy S2 was the winner at T-Mobile and came in second at Sprint and AT&T. The latter was sandwiched between Apple's 4S and iPhone 4.
In stores such as Verizon where the S2 is not sold, tied at third place were Motorola's Droid RAZR and HTC Rezound.