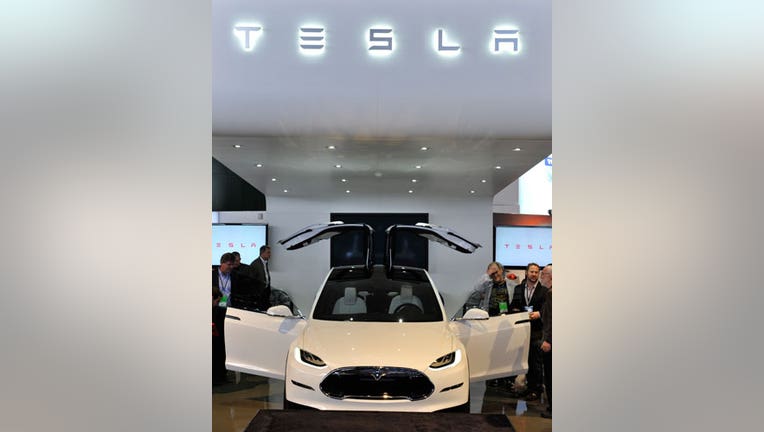 If any state should know about bad bets, it's the gambling mecca Nevada. But it rolled the dice and came up snake eyes when it won the five-state bidding war Tesla Motors (NASDAQ:TSLA) conducted for its new $5 billion battery factory. In beating out Texas, Arizona, New Mexico, and Tesla's home state, California, Nevada is giving away the take.
Not only is Nevada giving out more than double Tesla's initial demand for subsidies, from $500 million to $1.29 billion, but the Tesla project only has to create 6,000 jobs, not the initial 6,500 touted (see here: http://www.leg.state.nv.us/Session/28th2014Special/BDR/BDRSS28_32-0014.pdf). And Tesla itself doesn't have to hit the 6,000 jobs benchmark to get the tax breaks, instead, the hiring could be done by outside suppliers to the factory, says the watchdog group Good Jobs First, which keeps tabs on corporate breaks. Good Jobs First blasted Nevada's tax deal with Tesla Motors after reading the fine print, dubbing one provision "a scheme we have never seen before."
Greg LeRoy, who runs the watchdog group and is the author of the book "The Great American Jobs Scam," says Tesla's $1.29 billion tax package ranks as the largest in Nevada history and the 12th largest in U.S. history.
Nevada politicians and Tesla have used job creation as a selling point for the massive subsidies. Nevada had the worst jobless rate during the recession, so excitement over Tesla's new battery factory, which it needs for its electric cars, has been running high. Tesla's "gigafactory will mean nearly $100 billion in economic impact over the next 20 years," Governor Brian Sandoval has said.
But after studying the deal, economist Richard Florida has concluded "3,000 permanent positions are more likely, and estimates the total job creation impact at 9,750 – less than half of the 22,000 claimed" in overall job growth by Nevada Governor's Office of Economic Development.
Tesla got a lot of vigorish in the form of exemptions from sales and property taxes, as well as tax credits and electricity discounts, which means locals will see their electric bills go up while the electric car maker operates "completely tax-free in the state for the next ten years," says LeRoy. The Las Vegas Sun also reported LeRoy's analysis. Some $3.5 billion in capital investment has to be paid over the next decade to trigger all but one of the tax breaks.
However, LeRoy says that $3.5 billion sum includes both Tesla's capital expenditures (the so-called 'lead participant' as state documents describe it) as well as what its suppliers will spend ('participants').
Moreover, Good Jobs First's LeRoy says in "a scheme we have never seen before, Tesla, the 'lead participant,' is entitled to all of the refundable tax credits (up to $195 million) even if the hiring that's needed to get those credits is done by the other 'participant' suppliers." He also says the deal requires just half of the "temporary construction workforce and half of the permanent manufacturing workforce" be Nevada residents." Which means the workers could come from nearby states like California, which won't have to spend any money to get those jobs.
Nevada Governor Brian Sandoval's office gave this statement in response: "The 6,500 jobs number is a projection based on several unbiased reports," adding, "if a company does not create jobs, they do not receive the tax credit. The Nevada Legislature conducted a comprehensive and thorough review of this legislation. Unanimous support from the Legislature confirms that this deal is good for Nevada."