Netflix's 'House of Cards' a secret weapon for subscriber growth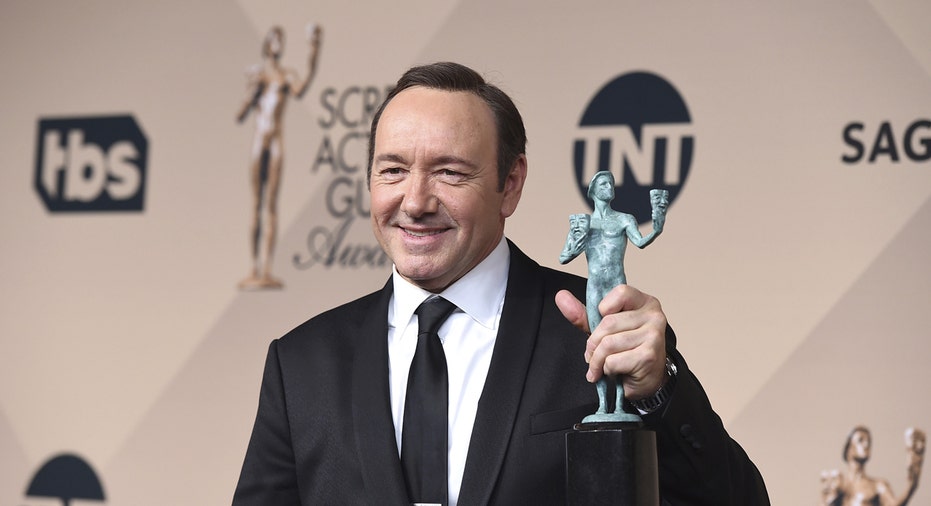 President Frank Underwood's return helped push Netflix stock to an all-time high on Tuesday, as investors anticipate the boost "House of Cards" has historically provided to the streaming company's subscriber base.
Netflix was trading above $164 in the hours after House of Cards' fifth season was released in its entirety. The political drama, which stars Kevin Spacey as Underwood and Robin Wright as his formidable wife and running mate, Claire, is widely considered the crown jewel of the streaming service's original content series.
In anticipation of the series' return, brokerage firm Loop Capital raised its price target from $172 to $180, citing its ability to drive subscriber growth. David Miller, the firm's managing director, noted that Netflix delivered 2.23 million domestic subscribers when House of Cards' fourth season debuted in Q1 2016, far exceeding Wall Street's expectations.
"The next 1-2 weeks' worth of trading sessions should be very interesting, and likely rewarding, for long investors of NFLX because of [House of Cards' return]. … We believe the same pattern is set to take place here." Miller wrote in a May 23 research note.
Though traditionally slated for release earlier in the year, Netflix delayed House of Cards' debut this year after showrunner Beau Willimon left his role. Miller cited Willimon's departure, as well as prior commitments for Spacey and a robust slate of new original series in Q1, as further cause for the show's delayed arrival.
"With 110,000+ titles to choose from, and with the NFLX recommendation engine so sophisticated, our research reveals that most subscribers have more titles in the queues than they have time to watch," Miller wrote. "That said, we do admit that there are certain original series produced in-house by NFLX which clearly move both the U.S. and International subscriber lines, and hence, move the stock, and House of Cards is one of them."
Netflix blamed its disappointing subscriber growth in its most recent fiscal quarter on the delay in House of Cards' production. The company said it hit the 100 million subscriber milestone last month, and plans to add an additional 3.2 million subscribers in Q2.