Netflix Shares Surge as 1Q Results Top Estimates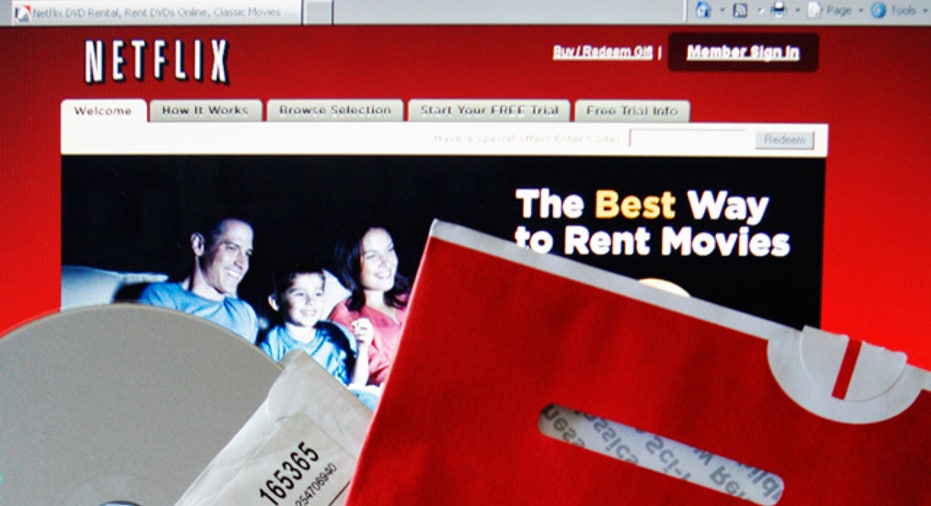 Netflix (NASDAQ:NFLX) shares zoomed higher by 17% in after-hours trading on Monday after the video streaming service posted quarterly earnings that easily beat Wall Street's expectations.
The Los Gatos, Calif.-based company posted net income of $3 million in the first quarter of the year, up from a loss of $5 million in the same three months in 2012. On an adjusted basis, profits came in at 31 cents a share, easily beating analysts' forecasts of 19 cents.
Netflix posted revenues of $1.02 billion, also topping expectations of $1.01 billion. Netflix said it expects to earn between 23 cents and 48 cents a share in the second quarter, compared with expectations of 29 cents.
The company said it added 3.05 million streaming members globally, with 2.03 million coming from the     U.S. and the other 1.02 million coming from international markets. Meanwhile, the domestic DVD segment sagged to 7.98 million subscribers from 8.22 million in the final quarter of 2012.
The company in February unveiled an exclusive, original series called "House of Cards" that media analysts have said could shake up the entertainment realm. The political drama starring Kevin Spacey was released all at once over the streaming platform, as opposed to an episode at a time, as is traditional on television.
While Netflix provided few statistics about the costs associated with building the original program, it did provide a bullish assessment.
"The strong viewing across all our markets gives us faith in our ability to create global content brands in a cost-effective, efficient way," Netflix said in an investor letter accompanying its earnings release.
The company also said only 8,000 people took advantage of free trials to watch the show, out of 1 million trials total. Netflix debuted another original, a horror thriller called "Hemlock Grove," on April 19. The company said it is pleased with its early performance and that the show has been viewed by more members globally on its first weekend than was House of Cards. The fourth season of "Arrested Development," a popular comedy, is on tap for May 26.