Netflix Gets Exclusive Deal for MGM Movies in U.K., Ireland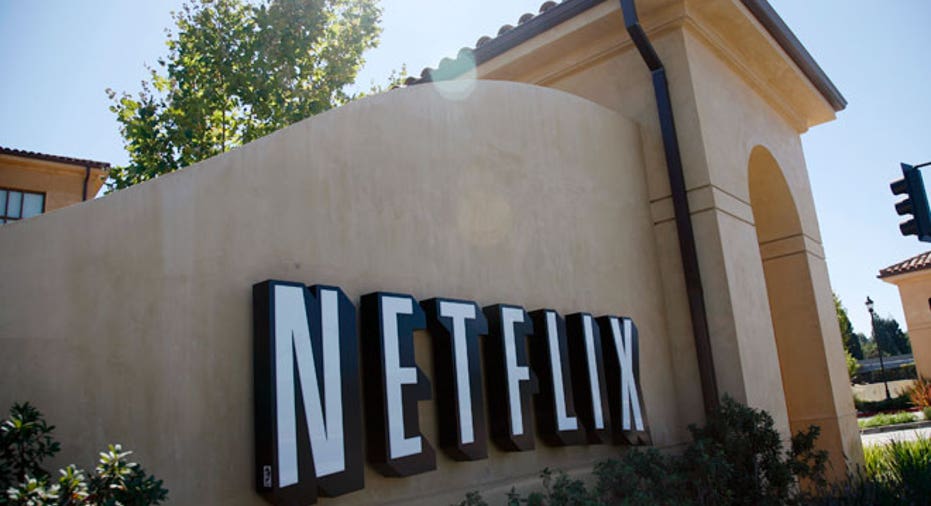 Netflix (NASDAQ:NFLX) and movie studio Metro-Goldwyn-Mayer announced a multi-year licensing deal on Monday that allows the film and TV streamer to run MGM titles in the U.K. and Ireland.
The agreement covers most first-run MGM films and makes Netflix the exclusive subscription streaming service for MGM movies in the region.
The announcement comes a month after Netflix first announced it would launch its service in the U.K. and Ireland in early 2012. That was seen as a necessary next step for the ailing company after its stock price plummeted and just under a million subscribers cancelled after it raised prices earlier this year.
"We are delighted to be entering the UK and Ireland with a legendary studio like MGM at our side," said Ted Sarandos, Netflix chief content officer.
Movies expected to be offered exclusively through Netflix with this licensing deal include the "Lord of the Rings" trilogy, "Zookeeper" and "The Hobbit: An Unexpected Journey."
Meanwhile on Monday, Barnes & Noble (NYSE:BKS) introduced its first ever tablet to compete with Amazon (NASDAQ:AMZN) and Apple (NASDAQ:AAPL) for holiday sales due to its competitive price and capabilities.
The bookseller's chief executive William Lynch said the 16-gigabyte tablet offers nine hours of video viewing and is tightly integrated with Netflix video libraries.
The new Nook tablet will be sold for $249 and is expected to hit shelves late next week.