Netflix Forecasts 2012 Loss, Shares Slide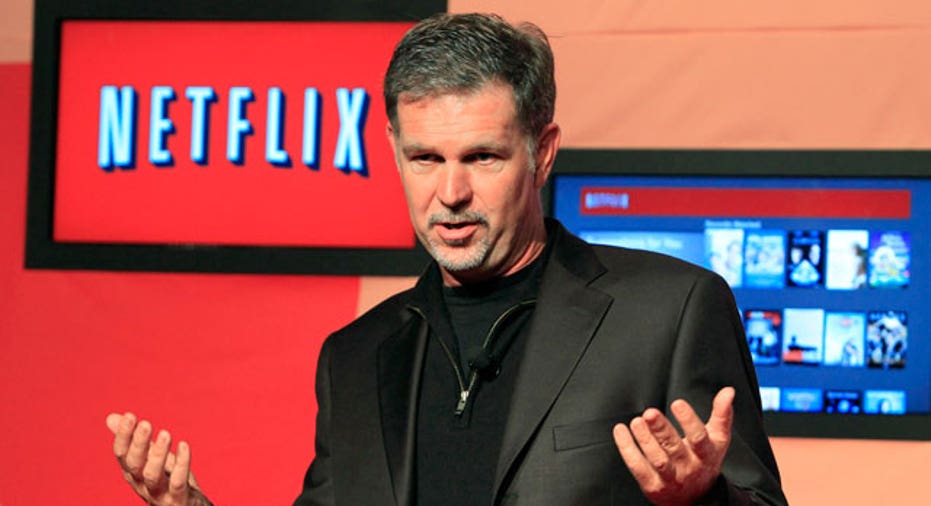 Things just keep getting worse for Netflix.
Shares of Netflix (NASDAQ:NFLX) slid more than 5% on Tuesday to a new 52-week low after the company warned of a loss for 2012, prompting several Wall Street analysts to cut their price targets for the once-loved movie streamer.
Analysts at Caris, Janney, UBS and Wedbush Securities all lowered their outlook on Netflix, citing the company's outlook. Wedbush cut Netflix's price target to $45 from $82.50 and UBS (NYSE:UBS) slashed it to $75 from $92.
The tick downward for Netflix came after the company said in a filing late Monday that it expects to incur losses for the year ending Dec. 31, 2012 due to flat consolidated revenues and an increased investment in its international segment.
The announcement is a blow to investors who had expected the company to recover much earlier. The Los Gatos, Calif.-based company has lost nearly two-thirds of its market value since its shares touched an all-time high in July after it raised prices and tried to spin-off its DVD-by-mail business into a separate company called Qwikster.
"The consumer reaction to the price change, and to a lesser degree, the branding announcement, was very negative, leading to significant customer cancellations and a decline in gross subscriber additions," Netflix said.
The company said domestic streaming and DVD cancellations continued to steadily decline in October and the first half of November, while gross additions of new streaming subscribers remained strong. Consistent with its prior guidance, Netflix said it expects domestic streaming net additions to be about flat for November and strongly positive for December.
The movie streamer noted that if it is "unable to repair the damage to our brand and reverse negative subscriber growth," the businesses' operations and financial condition will "continue to be adversely affected."
Netflix, which has been expanding rapidly abroad this year in Canada, Latin America and the Caribbean, and plans to offer streaming services in the U.K. and Ireland early next year, says it anticipates "significant contribution losses" in the international segment in 2011 and 2012.
After launching across the pond in the first quarter, the company says it will pause on opening markets outside of the U.S.
The warning came in a filing with the Securities and Exchange Commission late Monday that also announced two deals with private equity companies that will help deliver much-needed proceeds of $400 million.
The movie rental company is selling $200 million worth of convertible debt to private equity firm Technology Crossover Ventures and another $200 million in common stock to T. Rowe Price Associates.
"With this additional capital from two long-term oriented investors, we have strengthened our balance sheet and remain focused on growing our streaming subscriptions and returning to global profitability after our launch of the U.K. in 2012," said Netflix chief financial officer David Wells.
Netflix has agreed to sell about 2.86 million of its shares of common stock to T. Rowe Price at a pubic offering price of $70 a share. The offering is scheduled to close around Nov. 28, subject to customary closing conditions.
Technology Crossover Ventures will buy $200 million of senior notes due 2018 that will be convertible into shares of Netflix common stock at a conversion price of $85.80. That represents a premium of 12.5% compared to Netflix's closing price on Nov. 18.