Netflix, Discovery in New Streaming Deal: Sources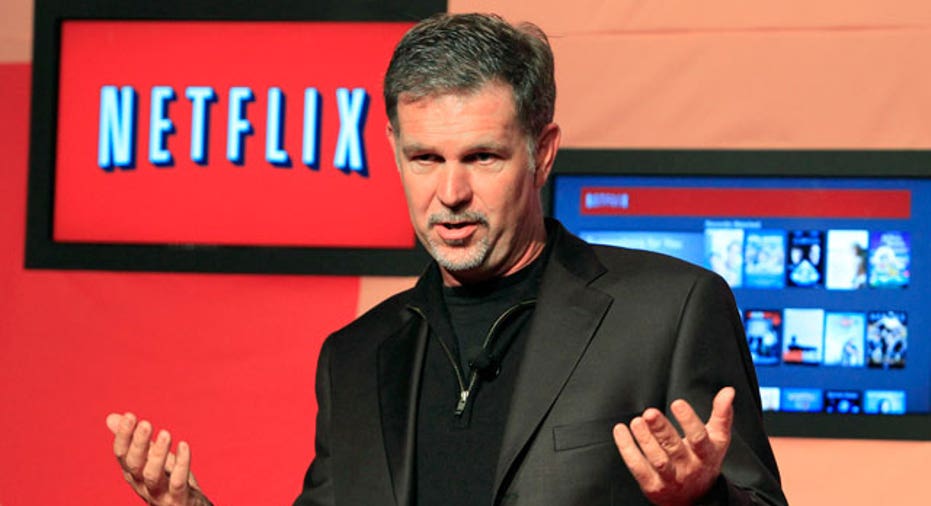 Netflix Inc and Discovery Communications Inc have reached an agreement to bring episodes of popular TV adventure shows including "Man vs. Wild" and "River Monsters" to the streaming service, according to people close to the deal.
The deal is the first major move by Discovery to make full episodes of its TV shows available for instant streaming, expanding well beyond the short clips that are now available on video sites such as Google Inc's YouTube
The two-year deal covers only material from prior seasons of the TV shows and is limited to Netflix subscribers in the United States, according to the sources. Discovery has an option for a third year.
Netflix officials could not be immediately reached for comment.
Financial terms of the agreement could not be learned.
Home to some of the biggest hits on cable TV, Discovery Communications' networks include Discovery, TLC and Animal Planet, ID: Investigation Discovery, Science and Military Channel. But Chief Executive David Zaslav has long shied away from making full episodes of Discovery's shows available on the web, saying it failed to make economic sense.
Instead, he has chosen to use the web largely as a promotional tool to draw new viewers to its programs, while concentrating on expanding the TV business overseas.
The deal with Netflix, however, allows Discovery to sell a big chunk of its programing library, rather than just one or two of its recent hits. None of the content from Oprah Winfrey's OWN Network -- in which Discovery has a 50 percent stake -- has been included, the sources said.
Under the deal, Netflix will also provide a search function that makes it possible for a customer to simply enter the words Discovery Communications into a search bar and get a list of all the available programs from TLC, Animal Planet or the other networks.
The agreement comes during a rough stretch for Netflix, which needs to add more content to its streaming service to keep drawing in new customers and fend off competition from the likes of Amazon.com, Google Inc and Apple Inc.
At the same time, Netflix has been under pressure from Hollywood studios and cable programmers to pay much more for content. Negotiations with Liberty Media's Starz were recently called off because the two sides could not reach an agreement on pricing terms.
Earlier this week, Chief Executive Reed Hastings announced new content would be coming soon, without naming possible partners.
Hastings also unveiled plans to further concentrate on its streaming service by splitting off its DVD-by-mail business, renaming it Qwikster. The decision, however, set off another round of complaints from customers already upset at price increases announced over the summer.
Netflix shares finished down 9 percent at $130.03 on Tuesday, and are down about 35 percent over the last month. Discovery shares are up about 10 percent over the same period.
(Reporting by Paul Thomasch; Editing by Bob Burgdorfer)