Netflix CEO Hastings Will Take $1.5M Hit for Blunders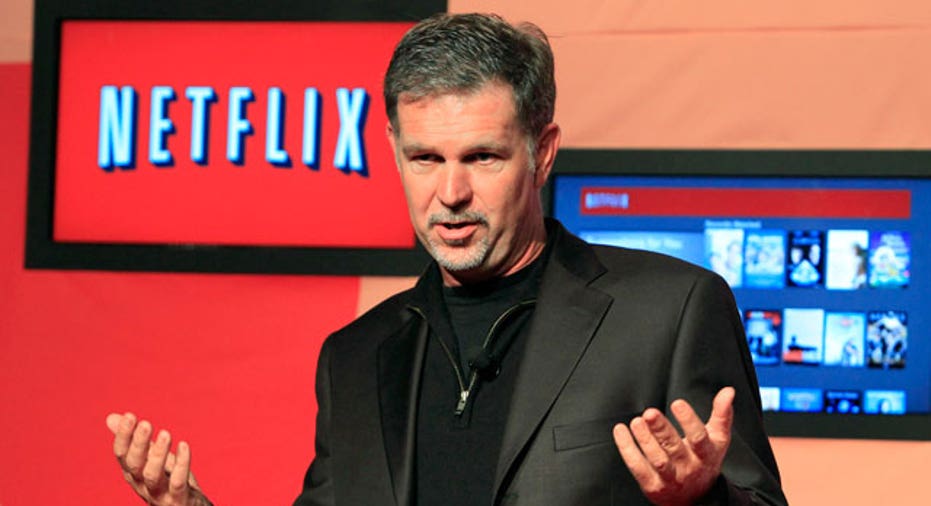 Netflix (NASDAQ:NFLX) CEO Reed Hastings will have to pay for the company's missteps this summer after all – in the form of a $1.5 million hit related to his stock-option awards.
The CEO of the movie renter, which has seen a 71% drop in its stock price -- a plunge worth about $182 a share -- will see a 50% reduction in his stock option awards next year, according to regulatory filings.
Hastings will get just $1.5 million in awards next year, down from the $3 million he received in 2011, the same year he separated the company's streaming and DVD-by-mail services and launched Qwikster, which turned out be a huge failure.
The stock options represent a large portion of his annual bonus. His base salary will remain unchanged at $500,000.
It would be difficult justifying a increase in options for the upcoming year as Hastings' decisions transformed the company from a star on Wall Street to a dud in a matter of weeks.
The company lost nearly one million customers, and those reverberations are expected to push Netflix into its first loss in a decade in 2012.
Many have called on Hastings to take back at least a portion of the price hike implemented this summer, but the CEO has remained steadfast on his position, reportedly saying that the higher prices will be forgotten as the service improves.