Nestlé on Cleaning up Their Aisles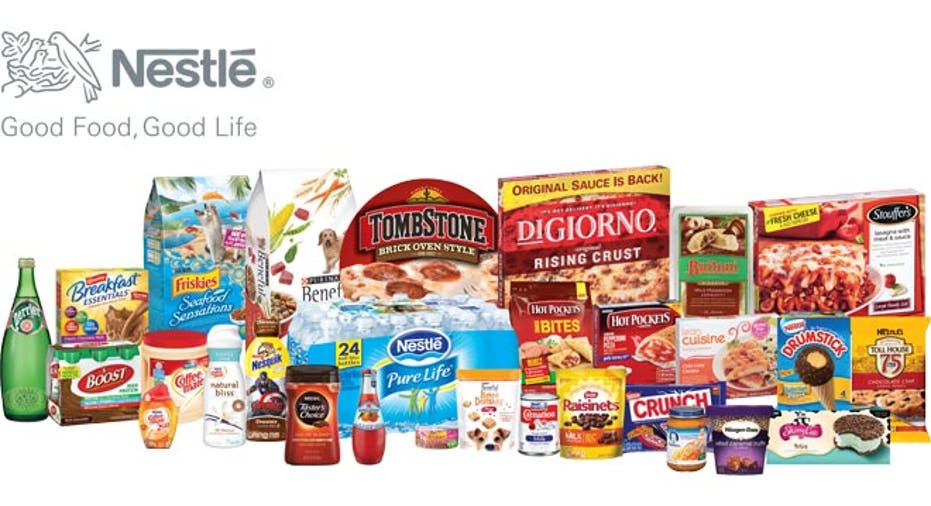 There's no surprise that consumers want healthier, artificial-free, and easy-to-read ingredients in their foods and Nestlé USA, who is part of the Swiss food giant Nestlé S.A.—the world's largest food company— is in the process of transforming their entire portfolio to meet consumer demands.
"Just think of the number of aisles in the grocery store that we're in. Our products are everywhere. And, to go through each and every one of them and make a change—it's a long process," says Paul Bakus, President of Corporate Affairs at Nestlé USA.
And, with U.S sales of $9.7 billion in 2014 and over $100 billion globally, Nestle products are virtually everywhere you look. From your morning Nesquik, your Lean Cuisine lunch, to your late night Tombstone pizza—their products can be consumed throughout your day, even your pet's day.
"We're in 90% percent of consumers households. We're with them from birth to their elder years," says Bakus.  "It's not going to be easy. This is a huge challenge. It's take a village—internally and externally to make the products commercially viable without losing the quality, and that are safe."
Bakus says it's a slippery slope especially when consumers sometimes know the products better than the company and they don't want their favorite brands to lose their taste.
"We have to inspire the entire supply chain in the U.S. to give more natural ingredients. Some products will be easier than others. We want to give consumers what they are looking for. We're going through our entire portfolio and removing artificial flavoring where we can. And, we don't want the consumer to pay for this."
In February, the company announced that it will be removing all artificial flavors and colors from all of its chocolate candy products by the end of the year. Currently, their "crispety" and "crunchety" Butterfinger chocolate bar is the only "no artificial" product on retail shelves.
"We've already removed yellow number 5 and replaced it with annatto, which is a natural color that comes from a tree out of Brazil."
However some of their confectionery candy bars still contain partially hydrogenated oils (PHOs) or trans fat, which the FDA has recently declared is no longer "generally recognized as safe," or GRAS.  The FDA is giving manufacturers a deadline of three years to remove them.
"We've been on this journey for quite some time. If the FDA wants them removed, we will have them removed. You will see them phased out by 2016,"adds Bakus.
Earlier this month, the company also announced plans that they will be removing artificial flavors and cutting sodium by 10% in their frozen pizzas like DiGiorno, Tombstone, and California Pizza Kitchen, although that won't something they will promote on their packaging.
"Sometimes consumers don't want to know. They think it won't taste as good. We walk a fine line."
The new overhaul will take a long time, Bakus added. The hardest part is finding natural ingredients that perform the same.
"There is a huge tech hurdle here. There's a lot of noise out there and it's hard to know what is good for you. For example, people are following the "gluten-free" trend for the wrong reasons.  It's for the small population that have celiac disease. Consumers are a little misguided there."
Bakus, who has been with Nestlé for 28 years says he's excited about the changes in the food industry and can't get over how "dynamic" the business has become.
"I feel like an entrepreneur. You have to keep up with mom, dad, kids, and pets. We're partners in people's lives and throughout their entire day. We spend more on science and research than any other company and we're expanding our portfolio even more. We think there's a huge role that nutrition plays in Alzheimer's for example. We call it medical foods. It's a huge opportunity for us and I'm really excited to see what's next."