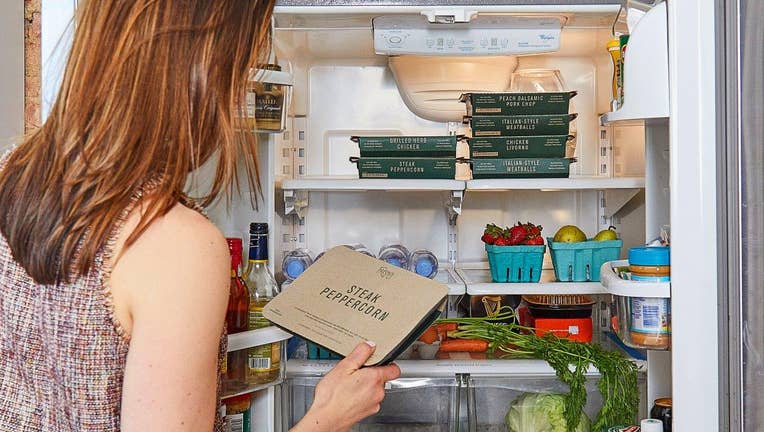 Nestle announced Tuesday that it has bought a minority stake in a healthy subscription meal startup — Freshly — as the Swiss food giant continues its shift from away from processed packaged food to fresher, healthier options.
Nestle USA led the $77 million round of new funding with previous investors including Highland Capital Partners, Insight Venture Partners and White Star Captial.
The move comes a few weeks after the brand announced that it is exploring a possible sale of its iconic confectionary business, which includes popular candy bars like Butterfinger, Baby Ruth and 100 Grand.
"Acquiring a position in Freshly not only gives us access to this growth market, but it also brings reciprocal benefits for both companies. Nestle will gain visibility into Freshly's advanced analytics and its highly effective distribution network and Freshly will benefit from our R&D, nutrition and sourcing expertise," Nestle USA Chairman and CEO Paul Grimwood said in a statement.
Over the last few years, Nestle has continued to morph itself into a health and wellness company, investing in various categories such as pet care, bottled water, frozen meals, infant food and ice cream.
Freshly, which was founded in 2015 in New York, sells pre-packaged healthy meals directly to customers through a weekly online service offering a rotating menu that includes gluten-free, high protein and vegetarian options.
Nestle did not disclose its exact investment, but Freshly says it plans to use the capital to build a new East Coast kitchen and distribution center in 2018 as it prepares to expand its U.S. service nationwide.
Additionally, Nestle USA's Food Division President Jeff Hamilton announced plans to join Freshly's board of directors.
The deal comes days after e-commerce giant Amazon (NASDAQ:AMZN) announced plans to buy healthy grocer Whole Foods Market (NASDAQ:WFM) for $13.7 billion.