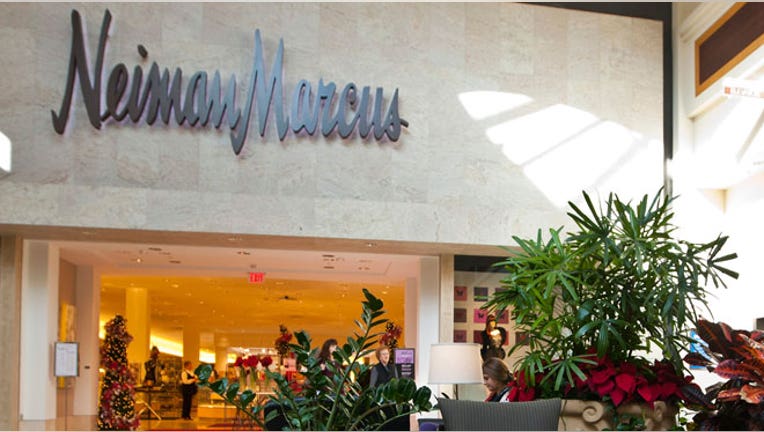 The owners of Neiman Marcus have secured a $6 billion deal to sell the high-end department store outright, ending a years-long attempt to sell Neiman in one piece.
The deal shifts the privately-held luxury retailer from one group of private equity firms -- TPG and Warburg Pincus -- to another -- Ares Capital (ARCC) and Canada Pension Plan Investment Group (CPPIB).
Pending regulatory approvals and customary closing conditions, the transaction is expected to close in the fourth quarter of this year.
At $6.0 billion, the price represents a solid return on investment for Neiman's current owners, who paid $4.9 billion to buy the store in 2005. Part of the funds will be used to pay off all amounts outstanding under the company's existing credit facilities.
Over the last few years, Neiman's owners have bolstered its portfolio -- including buying Chinese fashion website Glamour Sales last year -- in an effort to have Neiman better appeal to potential buyers.
They had also been preparing for an initial public offering of up about $100 million in stock, having filed for the IPO in June, however buyout companies tend to prefer sales over IPOs due to the faster return on investment.
"This is an excellent opportunity to invest in a leading omni-channel luxury retailer, operating two of the most iconic retail brands in the U.S.," Andre Bourbonnais, CPPIB's senior vice president of private investments, said in a statement. "We believe the company's strong market position, combined with an expected increase in U.S. luxury goods spending, provide attractive opportunities for future growth."
Neiman has 79 stores totaling more than 6.5 million in gross square feet, including 41 of its namesake stores, two Bergdorf Goodman locations in Manhattan and 36 Last Call outlets.
Credit Suisse (NYSE:CS) acted as financial advisor to Neiman, while RBC Capital Markets (NYSE:RBC) and Deutsche Bank Securities (NYSE:DB) acted as financial advisors to the suitors, all of which also provided committed debt financing.
The private-equity deal marks the second major sale of a high-end department store chain this year. In July, Saks (NYSE:SKS) was sold to Lord & Taylor parent Hudson's Bay for $2.3 billion in cash, a month after Dallas-based Neiman was said to have turned down a merger with Saks.