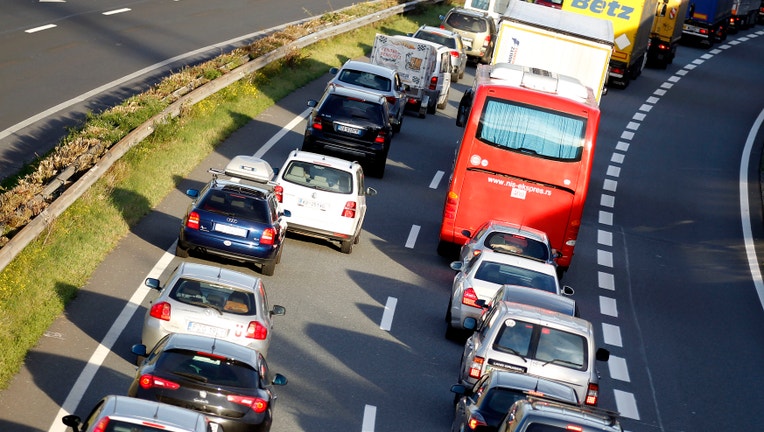 Add auto insurance to the list of items you can pick up at Wal-Mart (NYSE:WMT).
The discount retail giant is acting as the marketing partner for autoinsruance.com, an online comparison website that provides users multiple coverage quotes from various carriers. The website is live in eight states and should be available throughout the country in the coming months.
Daniel Eckert, senior vice president of services at Wal-Mart, explains a survey by the company showed many of its customers felt they were overpaying for auto insurance and that they were frustrated with the buying process. The company approached Josh Kazam, who is now the founder of AutoInsurance.com, to create a website that allows users to easily find, compare and buy auto insurance in one place.
"This is the first of its kind auto-insurance comparison service," says Eckert. "Our business has always been driven by the commitment of taking products that seem complex and pricey and making them easy and affordable," he said in a press call Tuesday.
Autoinsurance.com, which is operated by a licensed property and casualty insurance agency, requires users to provide their name, address, contact information and date of birth to log in. Users can choose to allow the site to find their current policy to help obtain more detailed coverage information. The site then displays multiple quotes from carriers and allows customers to buy coverage directly from the website, call an agent to purchase a plan or save the information.
Walmart.com will host a direct link out to autoinsurance.com and retail stores will display in-store advertising for the website. "We are a marketing partner; our role is to make the service available throughout stores and online. For this we are seeing a promotional payment per store."
Kazam explained autoinsruance.com gets paid a commission for every policy sold. "This is not a lead-generated website," he said on Tuesday's call. "Customers will not be inundated with annoying calls, emails and texts from carriers."
The website currently offers plans from Progressive, Esurance, the General, Safeco and others.
A pilot program of Autoinsurance.com has been live in Pennsylvania for the last year, and according to Kazam, residents saved an average of $1,168 on the their annual auto insurance costs. The companies also tested a single-carrier model in Illinois, but learned shoppers preferred the aggregated model.
According to Kazam, nine out of 10 consumers comparison shop when making purchases, but only one in five use comparison websites when looking for auto coverage. He has worked with the Bentonville-Ark.-headquartered company previously to sell life insurance to customers.