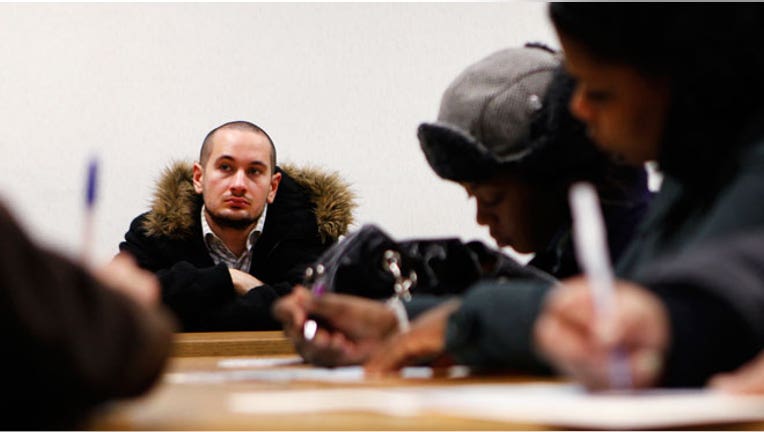 We all had subjects that came easy to us in college, and now a startup is helping students make money off their study materials and notes.
"When it came to organic chemistry, no matter how much I studied and prepared, I would walk out of the class thinking 'was that English?'" recalls Mike Matousek, founder of Flashnotes.com. "But for my friend, it came so easy. He would be playing Xbox and I would be killing myself studying. I was asking him a lot of questions and realized there was an opportunity he could monetize his knowledge."
With this in mind, in 2010 Matousek launched Flashnotes.com, an online note-sharing marketplace where students can buy and sell course materials, including study guides, notes, flashcards and video tutorials. Students can also get live one-on-one video help.
"Sometimes there's a disconnect with what's being taught and what students are learning," says Matousek. "I sold the study guide I made for statistics for $10 and made $1,000. The students feel better putting a transactional value on the help and they don't feel lazy, there is a relationship here."
Users set their own price for their content and earn up to 70% on each sale. To alert classmates of the potential help, posters can send an e-mail saying they are offering up their materials. Flashnotes.com has a team that reviews and monitors sellers' materials, and there's a crowd-sourced rating system that it says helps eliminate bad content and promote strong users.
With the average cost of a four-year public university up nearly 3% over the past year to $18,391 for in-state schools and $31,701 out of state, cash-strapped college students might welcome the cash source. Matousek claims the average user makes $31 an hour.
The money is paid in cash on Friday, and according to the website, a student at Florida State University has made almost $12,000.
Students can preview material before they make a purchase. "We want to find the best students and note takers, if there is any discrepancy in what you paid for and what you got, we offer a full refund," says Matousek. "We don't want to give any incentive for people to post additional non-quality content to try and make money."
He declined to report how many students are using the web-based tool, but he says the company hopes to be in every school in the nation over the next 12-18 months.
The most popular subjects students need help with include nursing, business and psychology, according to Matousek. Non-students are able to contribute notes, but the company says the top sellers usually fall into those that are currently enrolled in the course.
The company has raised just under $7 million in venture capital funding since its launch.