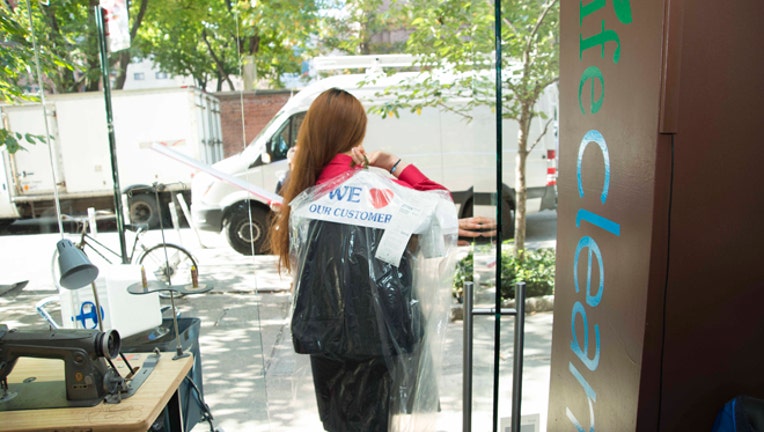 If you're too busy to even use an app to order groceries or get laundry delivered, you can now get a butler – seriously.
Silicon Alley startup Alfred is launching today in New York City and Boston with its "monthly subscription errand service." Essentially, Alfred will connect you with a person who can stock your fridge, pick up your dry cleaning and send those birthday flowers to your mom.
"It's subscription for your life, built on the desire to have a trusted relationship with someone who can coordinate different services that are unique to you and fit to your routine," Alfred co-founder and CEO Marcela Sapone said. The company is also announcing $2 million in seed financing led by Spark Capital, with participation from SV Angel and CrunchFund.
The Alfred service costs $99 per month. Each week, a user's "Alfred" – a W-2 employee of the company -- will visit his or her home to coordinate services and run errands. The subscription fee is just for the butler's time and does not include the cost of any of the other services. "They pay for their own dry cleaning, etc., but they will always pay retail or better," Sapone said.
Since launching in beta six months ago, Alfred has acquired hundreds of customers in Boston and New York. The company says its Alfreds have worked nearly 10,000 hours, dry cleaning 21,600 shirts and delivering 1,478 pounds of dog food, among other tasks.
Sapone said clients have so far fallen into two groups: young professionals in their 20s and households with two working parents.
"If you're dual income, trying to raise careers and families at the same time, this price point makes a lot of sense for them," Sapone added.