Nearly 600,000 pacifier and teether holders recalled due to choking hazard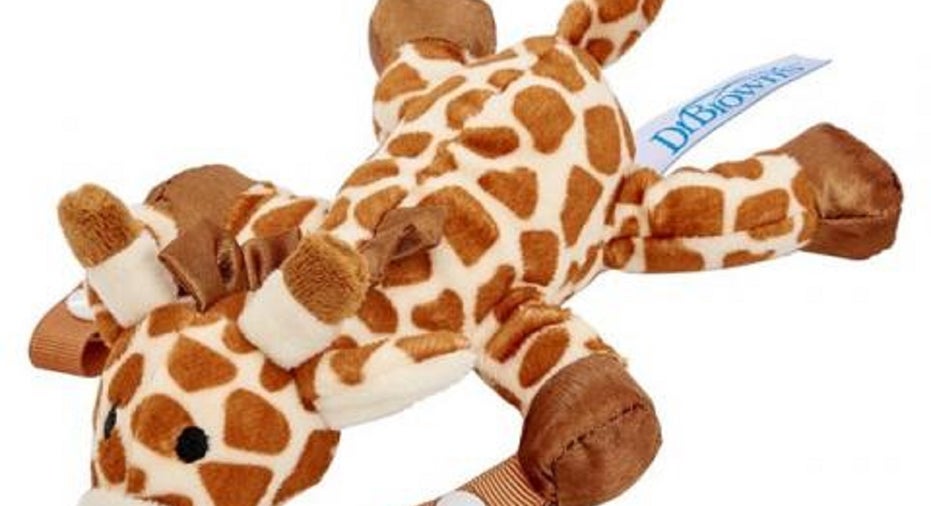 Nearly 600,000 pacifier and teether holders are being recalled because of a potential choking hazard for infants, according to the U.S. Consumer Product Safety Commission.
The recall involves Dr. Brown's Lovey pacifier and teether holders that were sold in eight styles from August 2015 to March 2018 at big retailers including K-Mart, Target, Toys "R" Us, Walmart, Bed Bath & Beyond, as well as online from Amazon.
The safety commission warned the snap can detach form the pacifier's ribbon, "posing a choking hazard for young children." The products, which are manufactured in China by Yangzhou Rich Arts & Crafts Co. but are distributed by a St. Louis, Missouri, based company called Handi-Craft, said it has received 67 reports of the ribbon fraying and the snap detaching but no injuries have been reported.
The company urges consumers with the recalled products to keep them away from young children and contact them for further instructions to receive a replacement product.
The products with the following codes are included in this recall: RICH0615; RICH0715; RICH0815; RICH1215; RICH0516; RICH0616; RICH0716; RICH1116; RICH1016; RICH0916; RICH1216; RICH0317; RICH0417; RICH0517; RICH0617; RICH0717; RICH0817; RICH0917.