NBA Players' Union Teams Up With Personal Finance App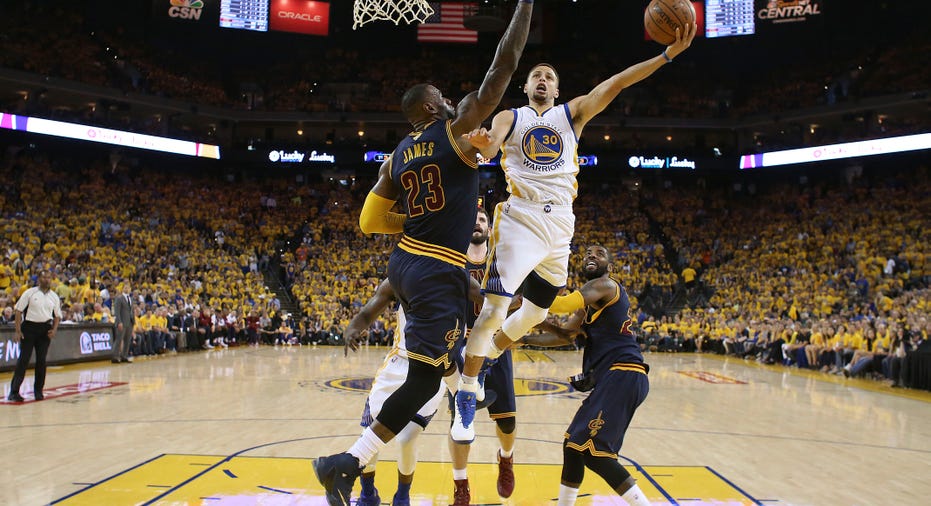 Personal Capital, an online financial advisory firm, has teamed up with the National Basketball Players Association to provide NBA pros with digital tools that evaluate their finances.
The NBA and NBPA, similar to other leagues and players' unions, have created a financial education program to help players prepare for retirement. The program consists of seminars on various financial topics, as well as education on managing 401(k) accounts. The partnership with Personal Capital will allow players to incorporate the use of the company's software, which is designed to help users monitor spending, set budgets, track financial accounts and calculate an individual's net worth.
Blockbuster contracts can come early in an athlete's career. For one, Rookie of the Year Karl-Anthony Towns received a two-year, $11.7 million deal after going first in last year's NBA draft. Careers can also be short, as the average length of an NBA career is roughly five years. It's therefore imperative for young players to begin thinking about retirement early on. Mark Goines, chief marketing officer at Personal Capital, said the company's financial software and mobile app will help players with that process.
"They are living in a very compressed financial life," Goines told FOXBusiness.com. "Suddenly, they're millionaires, and the decisions they're making now have a much bigger impact. We're helping them understand that in the context of their daily financial behavior."
Personal Capital's free online tools, which are also available to consumers, combine a user's daily spending and financial assets—such as checking, investing and retirement accounts—in one place. The software can tell users if they are on track to meet their retirement goals while taking into consideration future big expenses, from buying a home to paying for college. Personal Capital says its average user saves more than 15% after using the software.
According to Goines, Personal Capital works with about 30 companies, talking to employees about personal finance issues. The NBA was seeking a technology partner for its financial education program.
"When it comes to finances, education is only half the battle – it really comes down to behavior and habits," Purvis Short, director of player programs at the NBA Players Association and a former Golden State Warriors player, said in a statement. "Players have short careers, have complicated taxes and make fast financial decisions that can result in spending money too quickly. We're excited to expand our successful campaign for fiscal education and help players change behavior."
Personal Capital, co-founded by former PayPal (NASDAQ:PYPL) and Intuit (NASDAQ:INTU) chief Bill Harris six years ago, offers personalized investment advice through its website. Beyond its free tools, Personal Capital is a certified investment adviser that manages approximately $2.5 billion in assets. Clients can communicate with their assigned adviser via phone, video, email or an online chat.
Personal Capital launched its free software three years ago. Since then, a million people have downloaded the app, and about 60% remain active users tracking a combined $245 billion.
Goines, who previously ran Intuit's TurboTax and Quicken businesses, said Personal Capital will not manage players' assets. "We don't expect players to become clients. We're just doing it because it's the right thing to do," he added. Personal Capital is also interested in working with other sports leagues.
Other features of Personal Capital's software include a fee analyzer, which calculates the costs of fund fees over time, and a cash flow analyzer. The main dashboard lists a summary of accounts, portfolio performance, investment "gainers and losers," asset allocation and other details.
"I think having your financial life in your pocket helps you be conscious of what you're spending every day. It's like when you're losing weight, you look at the scale every day," Goines said.
Goines recalled working with the San Francisco 49ers when he was at Intuit, saying the team was concerned that players were spending too much. Football careers are even shorter, lasting an average of three seasons.
"From there, I became very interested in what athletes do, and I think Personal Capital has the tools to be super helpful," he added.