NBA draft process could change as officials crack down on tanking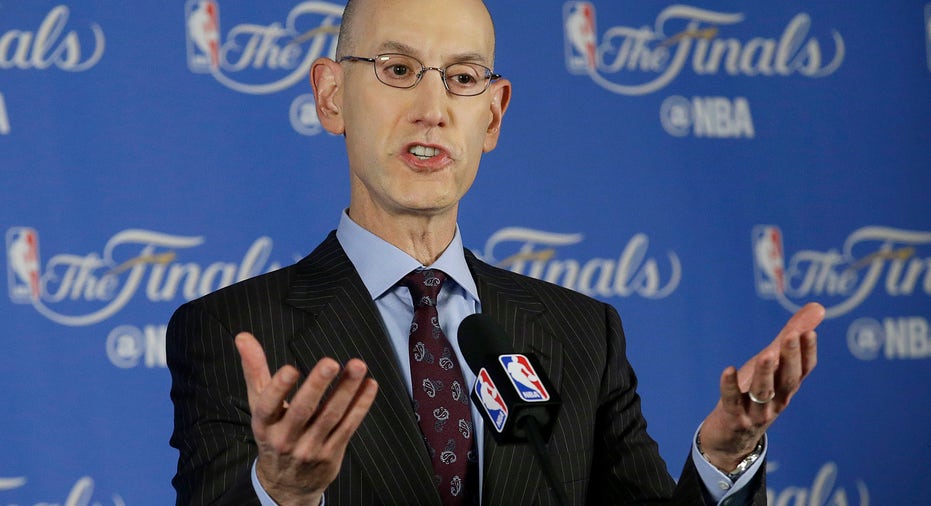 The NBA's board of governors will vote Thursday on whether to grant final approval for a measure that would fundamentally change the system that determines which teams will have the highest picks in the annual rookie draft lottery.
Under the proposed changes, the NBA's three worst teams would each have the same 14% chance of landing the first pick in the rookie draft, rather than the staggered 25%, 19.9% and 15.6% chance the league's bottom three teams have in the current lottery system. Each lottery team outside the bottom three would have incrementally lower odds of landing the top pick.
NBA Commissioner Adam Silver has championed the initiative as part of a bid to discourage the league's teams from "tanking" to land a better draft position. The draft lottery changes would require a three-quarter majority vote to pass, ESPN's Adrian Wojnarowski reported earlier this month.
"[Tanking] drives me crazy," Silver told reporters before the NBA Finals last June. "There's no doubt about it, there's a certain amount of gamesmanship that's going on with our teams in terms of resting of healthy players at the end of the season."
The three teams with the best odds can also fall slightly lower in the draft order if they are unlucky during the lottery process. For example, the new system would allow the team with a league-worst record to fall as low as fifth in the rookie draft, rather than no lower than fourth under the old system.
The board of governors will also vote on a recommendation to install rules designed to prevent NBA teams from resting star players in nationally-broadcasted games. The proposal would allow Silver to fine teams that rest players under dubious circumstances and push teams to make players available to fans regardless of whether they are playing in a game.