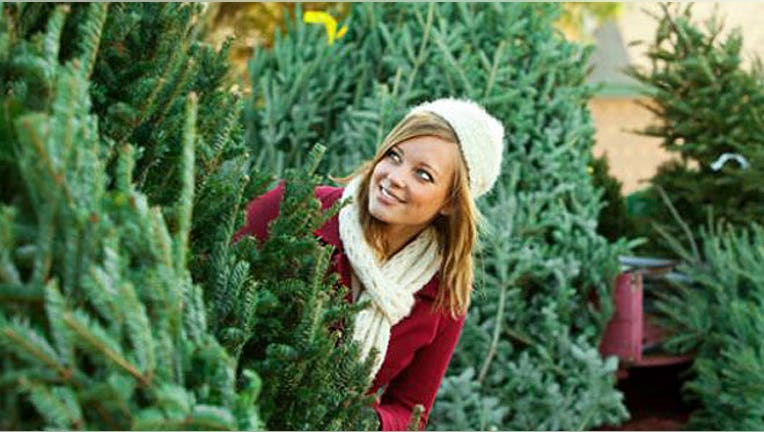 As retailers ramp up for another holiday season, what are experts saying we can expect this year — and how can you help your business close out 2012 with a bang?
Plotting a route to year-end marketing success starts with setting your destination — your goal — and then adapting to prevailing conditions, following new routes and taking a few shortcuts. All the while, you're keeping your eye on the road and foot on the pedal as you navigate around obstacles and toward opportunities. You need to proceed with some caution, but early indicators suggest good things ahead.
Obstructions are clearing out
Consumer debt is down, personal income and credit levels are ticking up and spending on 2012 back-to-school items, considered a reliable indicator, was better than expected. Though stagnant unemployment numbers and uncertain gas prices fog the forecast, retail researchers are positive about the upcoming months. For example:
- Booz & Company's "Holiday Retail Outlook 2012" reports that more than half of consumers list "economic survival" as a reason for celebration and holiday spending.
- A survey by consulting firm Hay Group found that 75 percent of major retailers — the highest percentage since 2008 — forecast an increase in holiday sales this year.
- After studying 50,000 U.S. retail locations, data firm ShopperTrak projects a 3.3 percent increase in holiday sales this year over last.
Favorable timing
Thanksgiving falls on November 22, putting 32 days between Black Friday and Christmas this year, "the longest interval possible," according to the ShopperTrak report. The retail season also benefits from full weekends before Christmas and New Year's Day, since both holidays fall on Tuesdays, plus Hanukkah begins on December 8, which is 12 days earlier than last year.
Convenient detours
Normally a long season strains the ability of retailers to accommodate the need for additional open hours, staffing and promotions, which typically gear up as early as late-October. This year, however, the election will monopolize ad and mind space for the weeks leading up to November 7. If consumers follow historic trends, they'll take a weeklong shopping break until after the winners are announced. Retailers can plan accordingly, employing one-to-one and social media marketing but waiting to gear up the marketing investment until the election is over.
Essential stops
Be ready for the big retail opportunities:
- Black Friday falls on November 23. Promote reasons to get your brick-and-mortar location on your customers' shopping schedule. Also make sure your website is ready for prime time, since shoppers go online as they plan their shopping frenzy and when seeking alternatives to crowded and frustrating big-box environments.
- Small Business Saturday, sponsored by American Express on the day after Black Friday, encourages buyers to "Shop Small" by providing $25 credits to cardholders who register their cards before November 24. Get involved by liking the Small Business Saturday Facebook page, where you can sign up, follow news about promotions, and access free planning and promotion tools.
- Cyber Monday, November 26, is slated to be the largest online sales day of the year. Three-quarters of retailers offer online promotions. Get in on the action by decorating your website with holiday banners and pages, preparing for high levels of online traffic, and inviting purchases without the barrier of registration or other obstacles. Then speed your site up so it loads in three seconds and skinny it down so it presents instantly and at-a-glance on mobile phones and tablets. Use Google's free Go Mo site to see how your site looks to mobile consumers. If you don't like the results, get help by searching "free mobile website generator."
- Free Shipping Day is December 17, when procrastinators can go online to see which participating businesses guarantee and waive costs for pre-Christmas delivery of purchased gifts. If your pricing allows you to absorb shipping, consider participating through the site or on your own. During a year when the word "free" unlocks buyer interest, shipping may be the key to late sales.
Route guidance
Plot your season with an end — your goal — in clear view. Then follow this route:
- Promote early.
- Promote often.
- Promote until the last moment.
By nearly all accounts, holiday shoppers in 2012 will be tentative, value-oriented and practical about their purchases. Be ready to serve them on site and online. Use email, personal contact, social media and advertising to keep promotional announcements in front of them. Lure them with free parking, delivery, customization and no-questions-asked returns. Remove risk with guarantees. Enhance loyalty by rewarding purchases. Above all, capitalize on your small-business advantage by customizing personalized solutions and providing an unbeatable customer experience.
Here's to good holidays and great success!
? Business on Main. Sign up for our Main Street Authority newsletter to get articles like this delivered monthly to your inbox.