Nate Berkus: The One Thing You Shouldn't Do If Remodeling
'Tis the season to renovate! As the holiday season and cold winter months approach, paving the way for a springtime real estate boom, homeowners are starting to think about renovating; but where is the best place to start? FOXBusiness.com caught up with celebrity interior designer Nate Berkus, who gave us his major do's and don'ts for home remodeling.
"An upgraded kitchen adds value to your home" says Berkus, who is also LG Studio's Artistic Advisor. "Buy appliances that are timeless and classic and will stand the test of time, and building materials that are classic and forever."
While the remodeling industry as a whole is valued at nearly $350 billion, the average kitchen costs $20,474 to renovate, according to a recent Home Advisor report. Fourteen percent of that cash is spent on appliances alone, says the National Kitchen and Bath Association.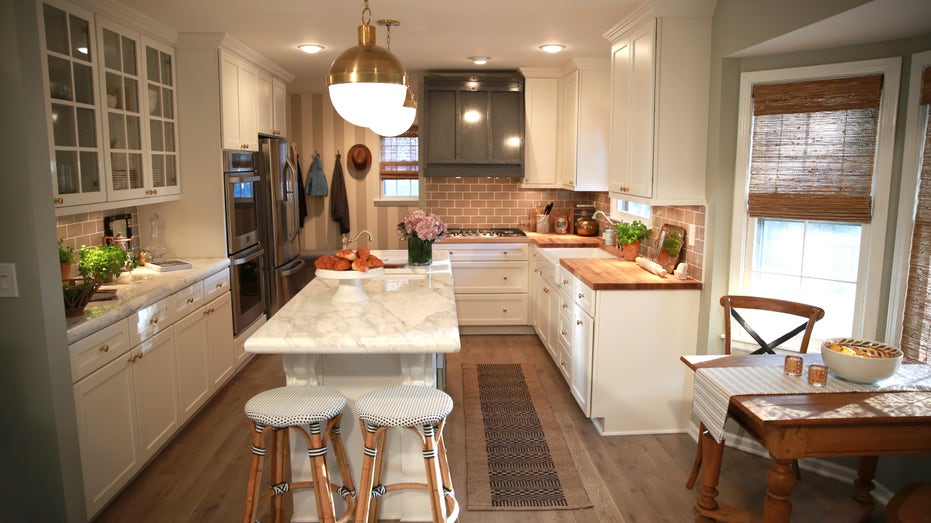 "The bottom line is if your doorbell is ringing, and you are creating a dinner, and you put you put something in the oven and t doesn't work, who cares how pretty your tile is. Ultimately you want to invest in the best suite of appliances you can afford," adds Berkus.
For more expert advice, be sure to watch Nate Berkus' full interview above where he reveals the one thing you absolutely should not do while renovating!