Nasdaq vs. NYSE: What's at Stake in Twitter's IPO Decision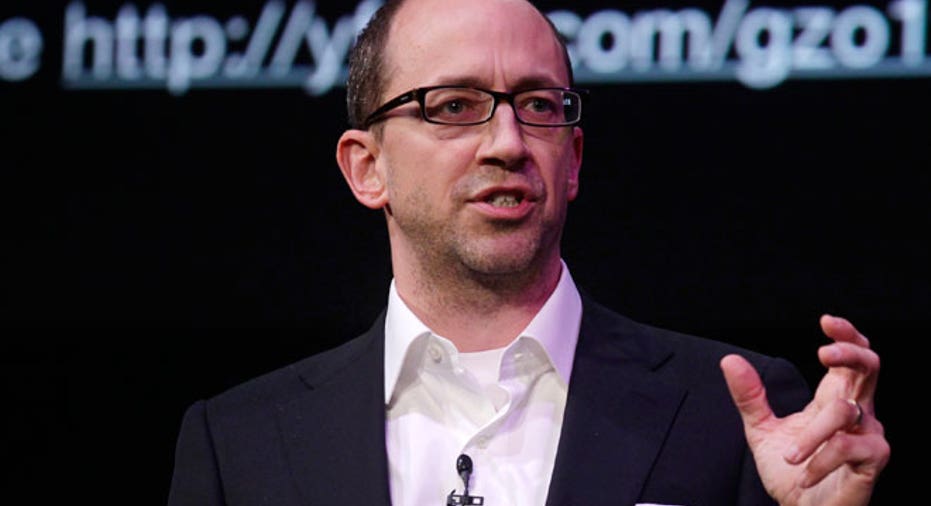 Nasdaq officials say they are confident that they can win Twitter's (TICKER:TWTR) stock listing, even as Wall Street bets that the social media company will choose the New York Stock Exchange to trade its shares, Fox Business has learned.
Sources close to the company also tell Fox Business that they believe Twitter's decision is imminent and could be announced in the coming days.
The increased optimism on the part of Nasdaq comes after the exchange -- which has suffered deep reputational damage following a series of glitches that disrupted trading -- made a last ditch effort to convince Twitter officials that they should have the company's shares listed on the exchange, traditionally the home for technology outfits.
Last week Nasdaq CEO Robert Greifeld visited Twitter's San Francisco headquarters to show how well Nasdaq-listed tech shares have traded in recent months including those of social media rival, Facebook (NASDAQ:FB). Nasdaq won the listing for Facebook, but a tech glitch during the company's May  2012 IPO has haunted the exchange ever since.
Greifeld tried to impress upon Twitter officials that the technology problems have been solved, and that there is value for a company to trade on the Nasdaq 100 -- an index that tracks the largest technology companies on the exchange, such as Google (NASDAQ:GOOG) and Apple (NASDAQ:AAPL). A Nasdaq executive recently told Fox Business that the exchange has a "very good chance" of securing Twitter's listing and that they have a "very strong value proposition."
Fox Business has previously reported that Twitter officials are leaning toward a NYSE listing, but that a final decision has not been made.
According to a Nasdaq executive, Twitter should be making its exchange decision by mid-October if it wants to be on track for a mid-November IPO.
There's a lot at stake for the exchanges. Twitter will be the largest Internet IPO since Facebook, and Nasdaq is eager for redemption following the disappointing debut. Once the unambiguous tech leader, NYSE has been encroaching on Nasdaq's territory, attracting coveted listings like Yelp (NYSE:YELP) and LinkedIn (NYSE:LNKD).
Nasdaq is hoping that the success of last month's tech IPOs like FireEye (NASDAQ:FEYE) and Rocket Fuel (NASDAQ:FUEL), will help them make the case that Facebook was an anomaly.
It's been a dismal year for Internet IPOs, as there has been a visible lack of companies filing for IPO, Twitter was the first U.S. Internet company to file since RetailMeNot (NASDAQ:SALE), which did an IPO in July. RetailMeNot listed on the Nasdaq and its shares have gone up considerably since its debut. Another Internet site, Zulily, also just announced that it's going with the Nasdaq. Textbook rental site, Chegg, will be listing on NYSE, however.
NYSE says that its tech IPO market share has increased more than five times in the past five years, and it has argued to Twitter that it is less important to trade in the Nasdaq 100. Tech giant Oracle (NYSE:ORCL) recently switched their listing to NYSE. The NYSE will undoubtedly offer Twitter executives the opportunity to ring the opening and closing bell at the exchange's historic headquarters in lower Manhattan when the IPO is priced as expected in November.
It is often argued that listing venues are important mostly from a marketing standpoint, since after the IPO, shares can be traded anywhere. Yet even if investors decide to buy shares based on financial measurements (Twitter is growing, but continues to lose money), the choice of an exchange can sometimes influence investors' perception of a stock.
Many on Wall Street had been expecting a listing decision last week, when Twitter released documents known as an S-1 which detailed the company's financial condition. Twitter likely postponed  its decision to negotiate a better marketing deal from the rival exchanges.
NYSE and Nasdaq spokespersons were unable to comment on Twitter's exchange decision.