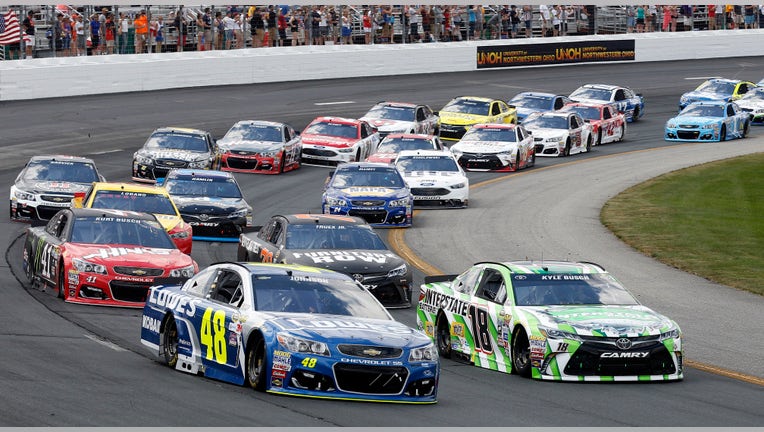 NASCAR's lineup of sponsors features more blue-chip brands this season, the governing body said Thursday.
The sport has grappled with declining attendance and TV ratings in recent years, but NASCAR continues to build a larger portfolio of corporate sponsors. The number of Fortune 100 companies investing in NASCAR has jumped 5% compared to last year, based on a recent internal analysis from NASCAR. Since 2012, the number of Fortune 500 sponsors has either grown or remained level each year.
NASCAR added that a total of 130 Fortune 500 companies, or more than one-in-four, include the sport in their marketing mix. The overall tally includes companies that have partnerships with teams, tracks or the sanctioning body.
NASCAR's sponsor lineup bounced back after the recession, growing 20% since 2008.
Auto-Owners Insurance, Axalta (NYSE:AXTA), Fastenal (NASDAQ:FAST), O'Reilly Automotive (NASDAQ:ORLY) and Stanley Black & Decker (NYSE:SWK) are among the Fortune 500 companies that have signed or renewed a sponsorship agreement this season.
NASCAR is known for its fans' loyalty to the logos that adorn their favorite racecars. According to Repucom's SponsorLink survey, three out of every four NASCAR fans say they would consider a sponsor's brand when making a purchase.