NASA's plan to fly astronauts to International Space Station could be delayed again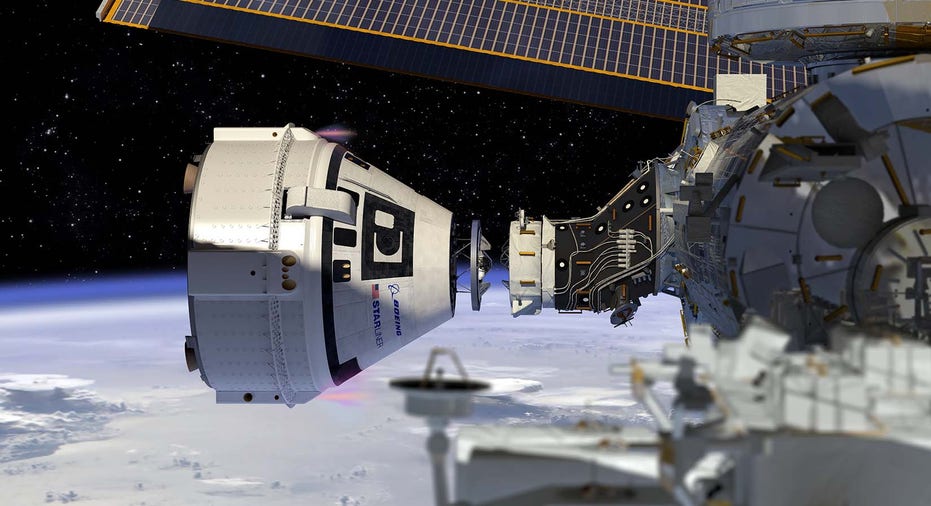 While the push to get U.S. astronauts to the International Space Station on an American-made machine remains strong, more delays could be imminent for the two companies working on transport capsules.
Certification for Boeing's (NYSE:BA) and SpaceX's crew transportation systems is expected in the early part of 2019, the same year the U.S.'s contract with Russia's space agency to transport astronauts to the International Space Station (ISS) expires. However, due to the delays, the U.S. Government Accountability Office (GAO) said the certifications are likely to "slip into" December 2019 for SpaceX and February 2020 for Boeing.
"While we're focused on meeting our 2018 forecast dates with the Orbital Flight Test (Q2 2018) and Crew Flight Test (Q3 2018), we are committed to performing those safely and at the right time in development. We have completed the final design analysis and are compliant in all of NASA's contractual Loss of Crew/Loss of Mission requirements. This analysis was formally submitted to NASA during a recent International Space Station Design Certification Review milestone," a Boeing spokesperson told FOX Business.
The U.S. currently pays about $80 million per seat to travel on Russia's Soyuz spacecraft and without a new transport system, access to the ISS, which NASA expects to be in operation until at least 2024, could be in jeopardy.
Lawmakers on Capitol Hill on Wednesday pressed Boeing and SpaceX for information on safety concerns related to the United Launch Alliance Atlas V rocket, which will launch Boeing's product, the CST-100 Starliner capsule, as well as previous issues with SpaceX's units.
"Taxpayers and Congress have neither infinite budgets nor infinite patience. Foreseeable delays, predicable overruns and performance lapses all have real consequences. Contractors should not assume that the taxpayers and Congress will continue to tolerate this," said Rep. Lamar Smith, R-Texas, chairman of the House Committee on Science, Space and Technology, during the hearing.
So far, Boeing and SpaceX, who are working under contract with NASA as part of the commercial crew program, have had continued delays, attributed mainly to efforts to "further address and reduce risk," which have prevented both from testing their respective transport capsules with a crew on board.
"NASA and the two companies cannot afford to cut corners in attempting to prevent a potential gap in U.S. access to the International Space Station," Rep. Eddie Bernice Johnson, D-Texas, said.
The contracts Boeing and SpaceX have with the American space agency for the vehicles are worth up to a combined total of $6.8 billion.
SpaceX did not respond to FOX Business' request for comment.