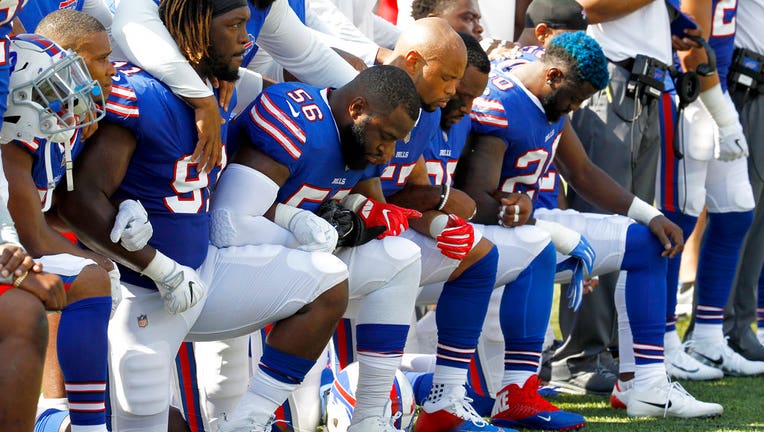 Dallas Cowboys owner Jerry Jones said any player who "disrespects the flag" won't play after Sunday's loss to the Green Bay Packers, but NFL Hall of Famer Joe Namath told FOX Business "it should have been handled early on."
"That's Mr. Jones' rule and I believe that the workplace, the football place, sportsman, the ownership, the coaches – Lou Holtz, the great Notre Dame coach, expressed it clearly: you can go ahead and protest every issue you think is worthy of it but not in here," Namath told Stuart Varney on Varney & Co. Tuesday.  "We have a focus here, we have to do this together, we have to focus on something. Don't take this locker room… this stage that we are performing on, working in, and using it for something that is outside."
Namath said the public has lost sight of what the initial NFL protests were about.
"There are millions upon millions of people paying more attention… to the disrespect to the flag and to the country," he said. "There are people that aren't aware to the oppression, unless you've walked in the black man's shoes, you may not feel that."
In his opinion, continuing to improve the general treatment of people is the best way to prevent protests from getting worse.
"Respect for one another, love for one another and the unjust treatments we've seen in the past in some cases need to be corrected," he said.