Nafta renegotiations open in Washington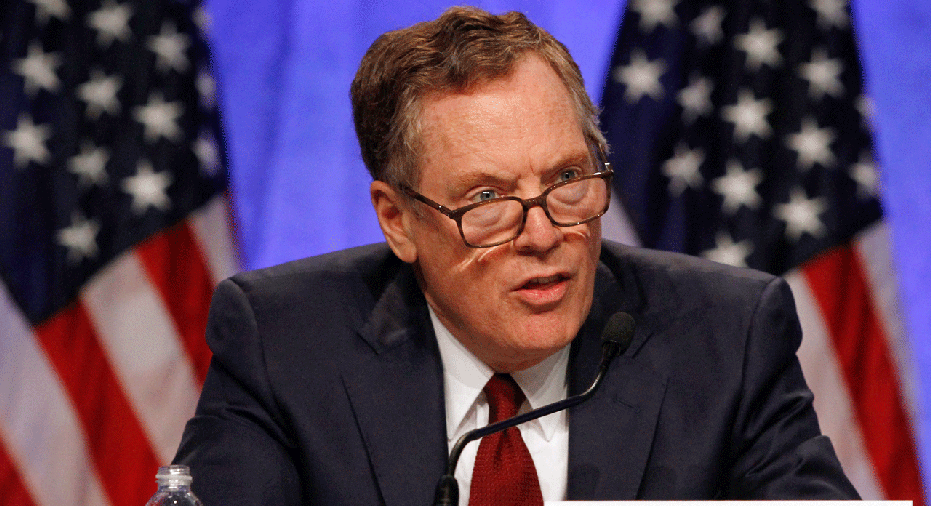 President Donald Trump's trade representative opened talks on renegotiating the North American Free Trade Agreement on Wednesday saying the 23-year-old pact has "failed many Americans," while Mexican and Canadian officials underscored the countries' friendship and working relationships.
"We believe that Nafta has fundamentally failed many Americans and needs major improvements," U.S. trade representative Robert Lighthizer said at the opening of talks in Washington. "We need to assure that the huge trade deficits do not continue."
Mr. Lighthizer said Mr. Trump, who vilified Nafta in the 2016 presidential campaign, isn't interested in just modernizing the pact and "tweaking" commercial rules, but rather wants new features to reduce the trade deficit.
The Trump administration's position differed significantly from the comments of senior Canadian and Mexican officials, who sought to paint a picture of friendship among the three nations and a working commercial relationship that mainly needs an update.
The disparate approaches have worried some business leaders, who see a risk that political leaders could dig in on opposing positions and hurt the ability of negotiators on the ground to strike a deal. Mr. Trump has repeatedly warned he could pull the U.S. out of Nafta.
"Canada doesn't view trade surpluses or deficits as a primary measure of whether a trading relationship works," Canadian Foreign Minister Chrystia Freeland said, noting that the U.S. has a surplus in trade of goods and services with Canada. Ms. Freeland touted the "deep friendship our countries share."
Mexico's Economy Minister Ildefonso Guajardo said his country "thinks that Nafta has been a strong success for all parties."
Mr. Guajardo said achieving a consensus won't be easy. "Let's not be mistaken, the first challenge we have is to find a common ground among the three countries," he said. "For a deal to be successful, it has to work for all parties involved; otherwise it is not a deal."
Mr. Lighthizer pointed to Nafta's success for many U.S. farmers, but he said it has hurt many others. The U.S. wants to boost rules to protect intellectual property, guard against currency manipulation and make changes to dispute-resolution mechanisms in Nafta to "protect our national sovereignty," he said.
The U.S. also wants to negotiate tougher rules that would require "much higher Nafta content and substantial U.S. content" for cars and auto parts in order for the goods to cross North American borders duty free, Mr. Lighthizer said.
Officials hope to hold several rounds of talks this fall and complete negotiations as soon as early next year, before the political seasons heat up in Mexico and the U.S.
--Paul Vieira contributed to this article.
Write to William Mauldin at william.mauldin@wsj.com
(END) Dow Jones Newswires
August 16, 2017 11:25 ET (15:25 GMT)