NAFTA negotiators hone in on origin rules, dispute settlement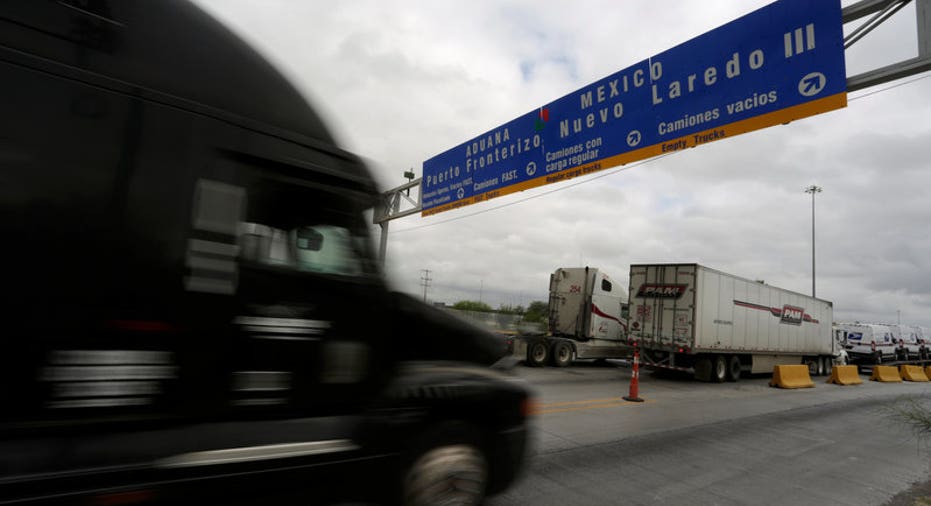 U.S., Canadian and Mexican negotiators on Friday began digging into some of the thorniest issues in modernizing the North American Free Trade Agreement, including rules of origin for goods produced in the region, services trade and a controversial dispute settlement system.
A copy of the NAFTA negotiating agenda obtained by Reuters reveals that meetings on rules of origin, a provision that determines how much of a product is made in North America, were expected to last through Sunday, when the initial round concludes.
U.S. Trade Representative Robert Lighthizer emphasized at the opening of the talks on Wednesday that the United States was seeking major increases to the regional content required for goods to pass tariff-free between the three countries, including a demand for "substantial U.S. content" in the automotive sector.
Canada, Mexico and the U.S. auto industry are urging a much more cautious approach to rules of origin to avoid disruptions for a complex North American supply chain built up over the 23 years that NAFTA has been in force.
However, it was unclear whether Lighthizer would reveal specific targets or thresholds for North American and U.S. content for autos.
RELATED COVERAGE 'Impossible' to have country-specific origin rules in NAFTA: Mexico
Mexican Economy Minister Ildefonso Guajardo on Friday said it was "impossible" that country-specific rules of origin could be included.
"In the world of international trade, there is not a single precedent (for that), not in a bilateral or multilateral agreement," he told a Mexican radio station.
The agenda showed that negotiators were at least touching on all of the major issues in the first days to determine how deep the differences are.
One official involved in the talks who was not authorized to speak publicly described the atmosphere inside the negotiating room as "collaborative."
Several officials said that a joint statement at the end of talks on Sunday will not, as expected, outline any areas of agreement although it will elaborate on a timeline for the remainder of the negotiations. The next round will be held in Mexico in September.
Negotiators are under pressure to wrap up the talks before Mexico's presidential election campaign kicks off in earnest in February.
The United States has emphasized the need for changes that U.S. goods trade deficits with its NAFTA partners, but Canada and Mexico argue the deficits are the result of a low U.S. domestic savings rate.
"I would strongly contest whether emphasizing trade deficits is the real metric for how our relationship should be measured," Juan Carlos Baker, Mexico's deputy minister of foreign trade, told reporters. "It's going to be difficult."
On Wednesday and Thursday, discussions were held regarding Canadian and Mexican demands for more access to U.S. public works projects and government procurement - an issue that conflicts with U.S. President Donald Trump's plans to strengthen his "Buy American" rules for spending taxpayer funds.
The talks also have spent substantial time on digital trade - a new chapter to govern a sector that did not exist when NAFTA was negotiated in the early 1990s - as well as cross-border investment, intellectual property and environmental issues.
Canada is pushing a climate-change agenda in the talks, in conflict with Trump's pledge to revive the U.S. coal industry.
On Saturday, the negotiators are scheduled to discuss a controversial dispute settlement system for anti-dumping and anti-subsidy cases that the United States wants to eliminate. Canada and Mexico have vowed to maintain the so-called "Chapter 19" provisions that have shielded them from U.S. trade cases.
Additional reporting by David Lawder, Lesley Wroughton and Ginger Gibson in Washington and Veronica Gomez in Mexico City; Editing by Nick Zieminski