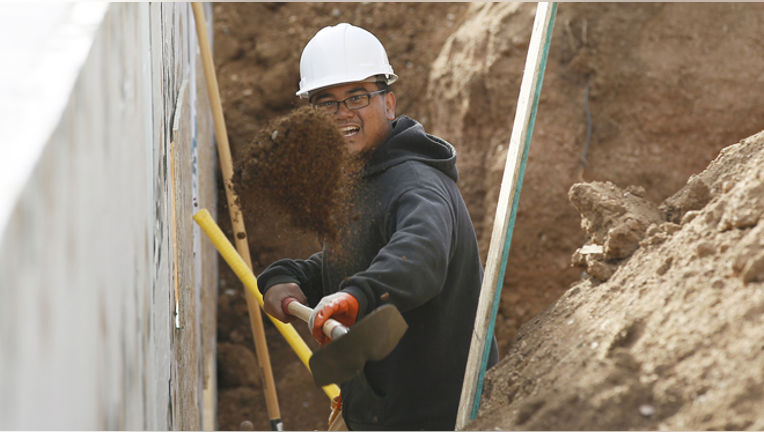 Cold weather may have hurt the economy at the start of the year, but 2014 is heating up, according to the latest National Association for Business Economics Outlook.
The June 2014 report, based on the analysis of 47 professional forecasters, predicts stronger economic growth through the end of the year.
"The consensus forecast is that real GDP will advance at a strong 3.5% annualized clip in the second quarter of 2014, bolstered by activity that was postponed due to adverse weather conditions earlier in the year. The March survey called for a 2.8% second-quarter gain. Growth expectations for the third and fourth quarters of 2014, at 3.1% and 3.2%, respectively, have also been revised upward," said NABE president Jack Kleinhenz in a statement released Monday.
And while GDP growth is expected to accelerate through the end of the year, the forecast for annual real GDP growth for 2014 was actually revised down from 2.8% in March to 2.5%, based on the contraction seen in the first quarter. The forecast for 2015, however, is unchanged and stands at 3.1% real GDP growth.
Expectations for investments in business equipment and intellectual property also dipped in the latest survey. The median forecast for equipment spending growth in 2014 dropped to 3.2% from 4.0% in March. The median forecast for intellectual property spending growth this year also fell to 3.4% from 5.0% in March.
Productivity is predicted to increase 1.2% in 2014, twice last year's rate of 0.5%. Compensation is also seen on the rise, with hourly wage growth expected at 2.0% this year, and 2.5% in 2015.
The June NABE Outlook included the forecasts of economists from banks including TD Bank, Wells Fargo and PNC, as well as organizations such as the National Federation of Independent Business and the National Association of Manufacturers.