N.J. Offering Scholarships to Unemployed Would-Be Entrepreneurs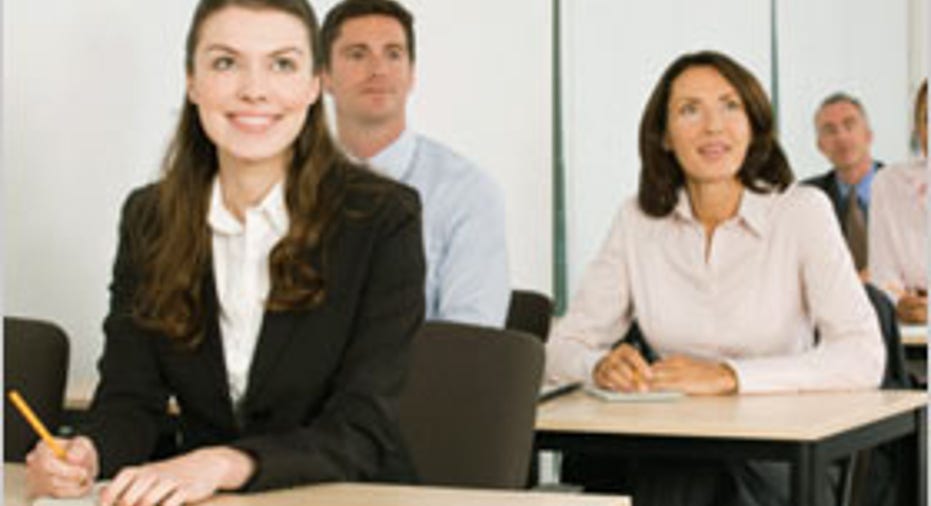 The New Jersey Department of Labor wants to help entrepreneurs set up shop in effort to lower the state's unemployment rate of 9.2%, which is higher than the national average at 8.2%.
The New Jersey Labor Department is partnering with the Intersect Fund to offer scholarships to Entrepreneur University, which offers training on starting a business. According to the state's government office, Entrepreneur University will not only train, but also mentor its participants through the process of starting up.
According to Intersect Fund Director Rohan Mathew, the Entrepreneur University program has been running since 2008 and has handed out 200 diplomas. This is the first time the program will be offered in partnership with the Department of Labor to award scholarships. Typically, the class costs $899 to complete.
Ninety-six percent of the program's graduates are either employed or in business within 12 months of completing the course, Mathew said.
"Not everyone starts a business after the program," he said. "Some realize their business idea was not viable, but this is giving them the skills to find employment if not self-employment."
Kim Osterhoudt, 56, said she was laid off from her job in corporate America in 2009. Within three months she began making and selling her own jams, but said she lacked the guidance to really get her business off the ground. She enrolled in Entrepreneur University in 2010, and said since then her Jams by Kim business has grown "tremendously."
"At the end of 2011 I did about $30,000 in sales, which is amazing," Osterhoudt said. "The Intersect Fund helped me focus on who my target customer is, how to know how much money I make on a jar of jam, and what my fixed and variable costs are."
After graduating she started selling at farmer's markets in Somerset County, New Jersey, and even hired her first employee.
"I have gone from searching for places to sell to having people seeking me," she said. "It's an invaluable experience. Also in the class you are with entrepreneurs experiencing the same kind of growing pains as you are."
In addition to offering training, the fund also acts as a microlender, offering graduates loans of up to $10,000. Mathew said interest rates range from 10% to 15% and repayment periods are between 16 and 18 months.
The borrowers often have poor credit ratings, with two-thirds have scores under 600 or no credit at all, Mathew said. The repayment rate is near perfect at 99%, due to the selection process, he said.
"Typically when you are lending money to people, you don't care what the money goes toward," Mathew said. "We are investing in things that will actually make money for that borrower. And the money they make, they use for repayment. If a loan isn't used appropriately it's just generating debt."
The Intersect Fund receives private investments, according to Mathew -- including a recent $100,000 investment from Capital One bank -- and the total amount in the fund is $250,000.
Since announcing the Department of Labor partnership last week, Mathew said more than 50 people have applied for the some 50 spots in the Entrepreneur University class which begins July 9. He estimates a second class will be added for September.