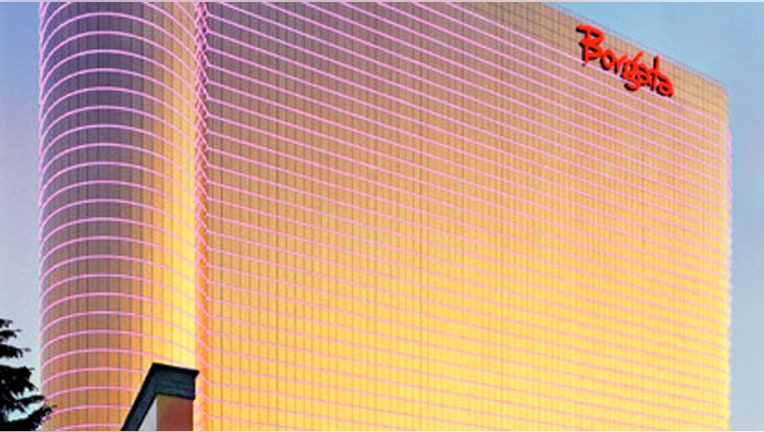 The Borgata Hotel and Casino in Atlantic City wants its female cocktail waitresses to be thin and attractive. And it turns out, that's perfectly legal.
Twenty two former "Borgata Babes" filed a lawsuit saying were discriminated against and treated as "sex objects" under the resort's periodic weigh-ins and rule not to gain more than 7% of their body fat. Last week,  Atlantic County Superior Court Judge Nelson Johnson ruled the weight limits were reasonable.
In his ruling, Johnson said the waitresses signed a contract agreeing to the weigh policy and that they knew what they were getting into when applying for these jobs. The positions were described as "part fashion model, part beverage server, part charming host and hostess. All impossibly lovely."
Weight Protections State by State
The Borgata Babes don't have bargaining power in this lawsuit because weight is not a protected class in the New Jersey, according Brian Koncius, Bogas, Koncius & Croson  P.C., adding that Michigan is the only state in the country with such a policy.
"These waitresses looked at the contract and agreed to it before signing anything. It's kind of difficult when you are in a time where so many people need jobs, and you are contracted to be a 'babe' and you can't get out from underneath that."
Michigan's protections stem from a Hooter's discrimination lawsuit from 2010, explains Koncius, that put a server on probation for gaining weight. The suit challenged the 1976 Elliott-Larsen Civil Rights Act, which includes height and weight discrimination.
"The Hooter's case is one of those instances where you see the weight discrimination, it's right out there—it's very sad and hard for people, because it can be devastating," Koncius says.
Gender and Disability Discrimination in Play?
Diane Pfadenhauer, president of Employment Practices Advisors, says the Borgata decision is twofold since its hits on both disability and gender discrimination issues.
"The disability issue is refusing to hire someone who is overweight with the idea that they are disabled—that they may have some disease or a health-insurance risk," Pfadenhauer says. "Most states cover disability discrimination laws. "
And gender discrimination has long been protected, says Pfadenhauer.
"The roadsides are littered with Hooter's cases, and airline [weigh-in] cases dating back into the 1960s. They required hires to be good-looking and thin," she says. "The problem is that those decisions are based on gender."
The judge's ruling in this particular case was that these women technically signed in agreement to be discriminated against in more ways than one, so they had no grounds to sue, she says.
More Weight Discrimination to Come?
The scope of this ruling is narrow, says Pfadenhauer, and any broad interpretations would be misguided and likely shut down in courts.
"A person who would take this case as 'Now I can discriminate against fat people,' would probably be crossing the line into disability discrimination," she says.
Koncius feels differently and says more employers may  take the liberty to bolster their own discrimination or motives with this Borgata decision.
"The judge is giving employers a pretty wide berth, frankly, to discriminate against employees  and fall back on this ruling," he says. "They can say 'these employees agreed to be discriminated against,' and I think that is flat out wrong."