Musk sends engineers to help Thai boys trapped in cave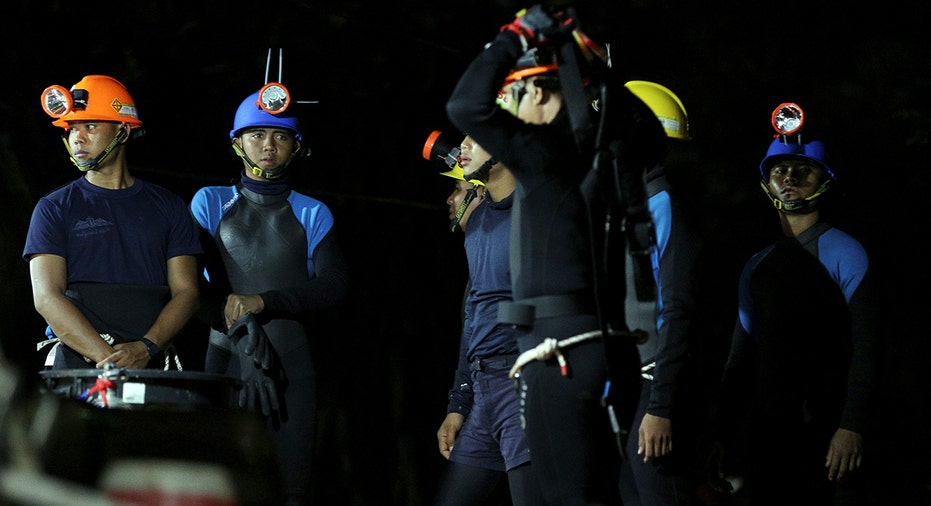 Tech entrepreneur Elon Musk will send engineers from two of his companies to Thailand this weekend, to see if they can help rescue a Thai soccer team trapped in a partially flooded cave.
The Boring Company is an infrastructure and tunnel construction company, while SpaceX is Musk's aerospace venture.
In a statement to BBC, a spokesperson for The Boring Company said the company will offer more details once it works out with the Thai government what would be most helpful.
In a separate tweet, Musk proposed inserting a nylon tube – 1 meter in diameter – through the cave network and inflating it with air "like a bouncy castle." The billionaire entrepreneur said this would create an underwater air tunnel with the ability to "auto-conform to odd shapes."
A Thai navy SEAL died early Friday as he attempted a rescue mission to save the 12 boys and their coach.
The Thai soccer team has been stuck in the cave since June 23. Time is of the essence as concerns mount over depleting oxygen levels and pending heavy rains. They were found in the cave on Monday, after spending nine days trapped underground.