Music Creation Platform Splice Raises $4.5M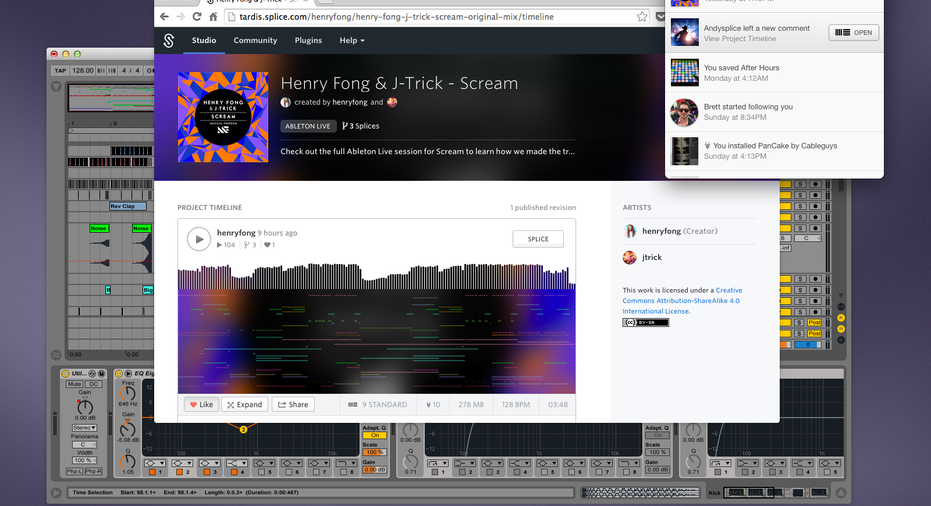 Splice is looking to push music creation into the cloud – and it's doing so with the backing of some music industry heavyweights.
On Wednesday, the 1-year-old startup announced it had raised a $4.5-million Series A led by True Ventures. Music insiders such as Scooter Braun (who discovered Justin Bieber), DJs Tiesto and Steve Angello, electronic music agency AM Only, and talent agency WME participated in the round, as did existing investors like Union Square Ventures.
Splice's free desktop app works in conjunction with the tools musicians use to create music, called digital audio workstations. Using Splice, CEO and co-founder Steve Martocci says musicians can push files to the cloud to enable more seamless collaboration. Splice's app also helps musicians save earlier versions of their work and track changes during the composition process.
The Series A comes nearly one year after Splice raised a seed round of $2.75 million. In the past year, Martocci says Splice launched a private beta, where the startup worked with musicians both big and small to perfect the desktop app.
With the announcement Wednesday, Splice's app is moving from a private beta to an open beta. Splice is also debuting its new product, called the DNA Player, which helps "the story behind the track," according to Martocci. Artists Henry Fong and J-Trick will be the first musicians to release their song on the DNA Player. Martocci says he hopes the DNA Player will help foster a community of music lovers online.
Splice's desktop app and the DNA Player will be available free of charge. Martocci says the company plans to make money off premium features. "Right now it's about establishing ourselves as essential part of tools and growing our network," he says.