Multi-Million-Dollar Fantasy Art Inheritance Sparks Family Feud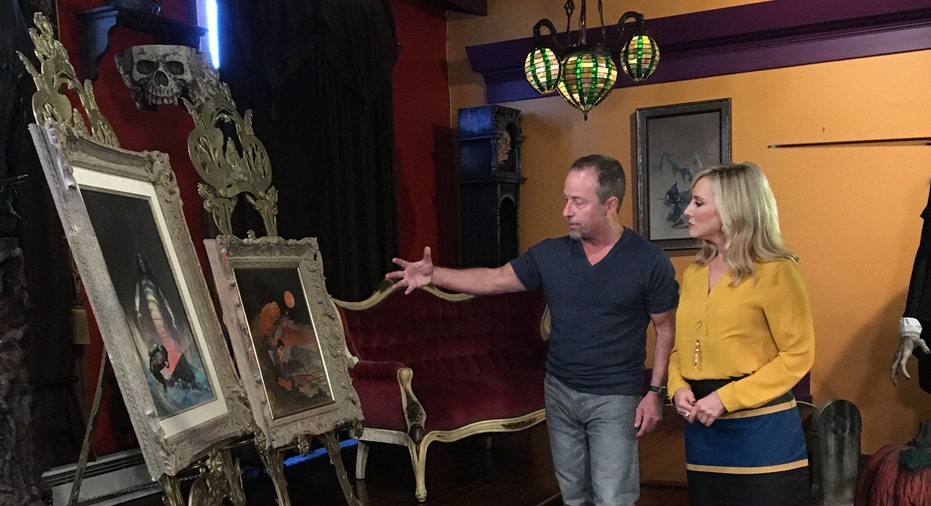 Paintings by Frank Frazetta – who is famous for his "Conan the Barbarian" book covers -- have sold for upwards of $1 million. His children stood to inherit more than a hundred of his pieces, and that ignited a family feud nearly as brutal as the otherworldly battles Frazetta committed to canvas.
"My father was an incredibly successful artist and a great dad, but not such a great estate planner," says son Bill Frazetta. "So when he died he left my siblings and me a valuable inheritance that nearly tore us apart."
Bill and his family tell their heart-wrenching story on the season premiere of Strange Inheritance with Jamie Colby, which airs Friday January 20 at 10:30 p.m. on the FOX Business Network.
Frazetta began his career as a comic book and comic strip illustrator in the 1940s; he worked on classic titles such as Buck Rogers, Flash Gordon and Lil' Abner.
His big break arrived in 1964 when he illustrated a Mad Magazine spoof shampoo advertisement, lampooning the mop-top of a new music sensation -- Ringo Starr.
Hollywood studios noticed, and soon Frazetta was illustrating movie posters.
On his next big commission – to create original cover art for the Conan book series – Frazetta actually created a new style of fantasy art featuring strange creatures, musclebound heroes and scantily clad damsels in distress. Eventually his iconic art appeared on multiple album covers (for such hard rock groups as Molly Hatchet and Nazareth), the big screen (in the animated 1983 film, "Fire and Ice") and even as the symbol for the U.S. Army Third Corps -- nicknamed the "Phantom Warriors."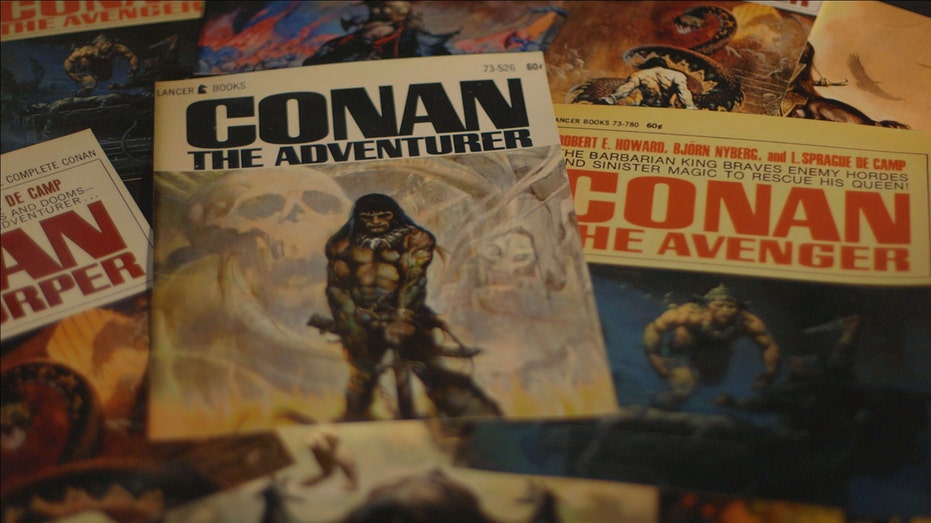 "Younger people today have no idea that this entire visual genre traces back to this one artist," says David Spurlock, an author, illustrator and publisher of graphic novels.
But when an aging Frazetta was stricken with a series of strokes, tensions heightened among his two sons and two daughters over the hundred-plus paintings, and the rights to reproduce and license his work.
At one point Frank Frazetta Junior tried to remove some 90 original paintings from the family museum in East Strasbourg, Pennsylvania. He was arrested – but the charges were ultimately dropped.
"There was no communication going on amongst us," said sister Holly Frazetta Tayor. "It was a really bad dark, dark time."
In July 2010, with legal costs mounting, the family sold one oil painting, "Conan the Destroyer," for $1.5 million —a record price for fantasy art.
"Sadly to say, a lot of it ended up going towards lawyers," lamented Bill Frazetta.
The warring heirs ultimately sued for peace -- agreeing to divide up the paintings instead of trying to keep their father's body of work together in a single licensing and marketing enterprise.
In 2016, Holly Frazetta Taylor sold a painting from her inheritance – "At the Earth's Core" – for $1.1 million.